VERY VERY SPEEDY POST.
i skip many things.. n picked these ones to show u peoeple and i officially end my Sea World post here. weee!!
After jumping at Cartoon Beach, I went for lunch.

I wonder why australians like to have beet root(the purpple colour thingy) in their burgers… not nice at all.
Lunch was only about 10 minutes… later after that we walked to see polar bear.

They say polar bear's skin is actually black/dark brown in colour.. but the fur is white.. weird eh?
At about 230pm… there was another show.. this time it was a sea lion perofrmance..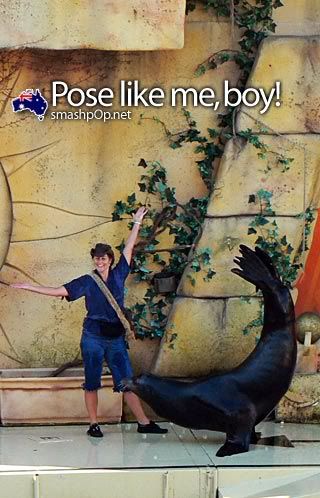 It's as entertaining as the previous one…
I recorded a video.

Funny show. Laughed a lot.. like 'orang gila' liddat me..
It was near the end of the tour in Sea World.. my parents and I were seating by the lake and then the dolphin instructors appeared.. and started playing with the dolliephinnies.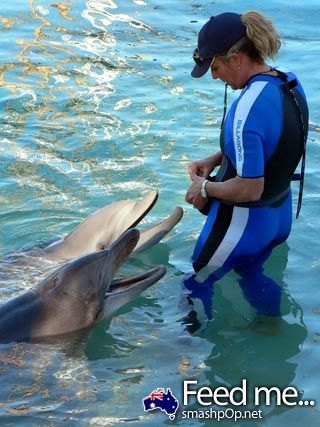 At 4pm… we left Sea World… huhuhuh good byeeeeeee dolphins……. good bye sea lions…….. good bye….. to watever else i left out……