ok after playing with our N82s, we were then given our team outfits and each team is represented by a colour.
Mine was red!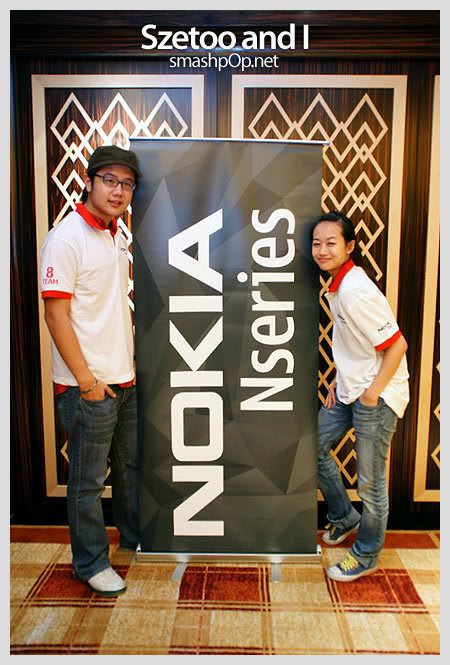 … and our team was number 8! VERY ONG AH!
a group shot marked the end of the briefing at about 11pm.
So late! and the contest was actually on the next day! Does that mean we have to rush home to rest and rush back to 1 Utama the next day?
No. Nokia was generous enough to let us have a night stay at One World Hotel… damn nice…

We got our keys and off we went… to check out our rooms.
My roommate was David.

I saw this the moment I went in. My name on the monitor! woot! proudness can!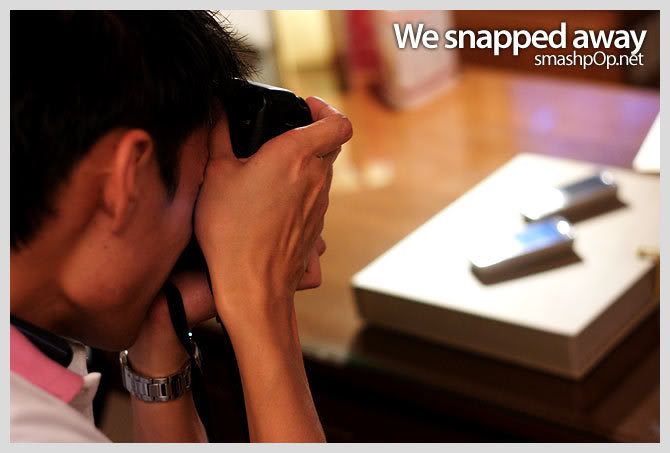 As bloggers, we did what we do best… take photos.. lol we literally spent hours snapping our phones and ourselves of course

David uses an N95 too.. just like me.. so we placed our old and new Nseries on the table and kachak kachak kachak non stop. lol
At midnight, we went to have supper at McD Centerpoint with Pinkpau, Szetoo and Julian.
NEXT UP! What happened the next morning when we were on our beds?