*** This is the 1st ever unhappy post in in the history of smashpOp.net ***
Went to work today and while i was turning into bukit jalil, i bang someone's car. and that person banged the car in front of it.. lol.. so 3 cars were invloved in this accident.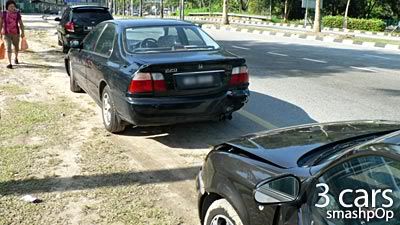 My car is on the right. As u can see… the Honda was hit by me.. n she hit the Kia in front of her.
When i got out of the car.. i was relieved to see the driver in the Honda was a girl.. and a student.. and i was EVEN MORE RELIEVED when i saw the driver in the 1st car(the kia) is my colleage.. lol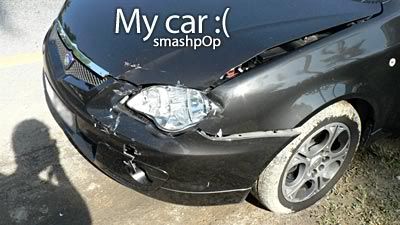 This was what happened to my car when i hit the Honda. (and thats my shadow)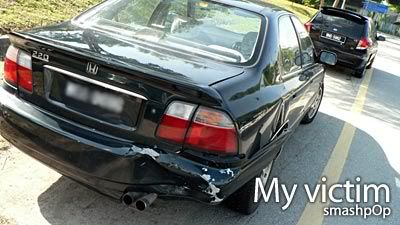 See what i caused? lol

The honda then hit the Kia.. causing damange to the front part of the car.

My colleague's car is damn lucky.. just some small dents.
Then at about 1030am.. we went to lodge a police report at the Traffic Police Station in KL.
These photos were taken by using my Nokia 6680.


The 3rd pic was taken at about 3pm when i was at the insurance company to make a claim for the damage.
After everything was done.. I went home and took my mum's car n drove to work at about 4pm.
Finished work at 8pm and I seldom get of work so late.. so i went to take some photos of the building at night..(my digicam was at home.. so i used my 6680 again)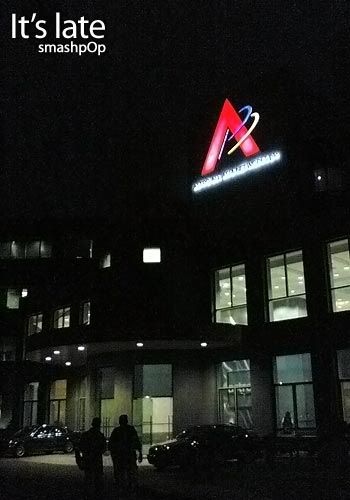 And went to take some photos of the satellite dishes too.. they look nice at night.. dont u think? .. too bad i didnt bring my camera to the office..