AHAHHAHHHAHA omg…. im still laffing my A** off…. ahahhaah shiettttttttt …… lol
okok ehem… lemme calm down a bit…
*breathes in n out*
ok….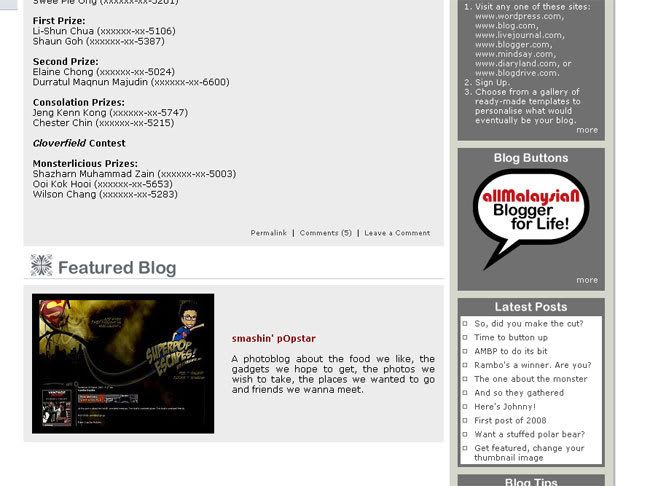 first of all, thanks All Malaysian Bloggers Project for featuring my blog in the website.
and yes… why was i laffing non stop? ahahha cos I just came back from the Ah Long Pte Ltd special screening by Advertlets…. damn funny movie!!! omg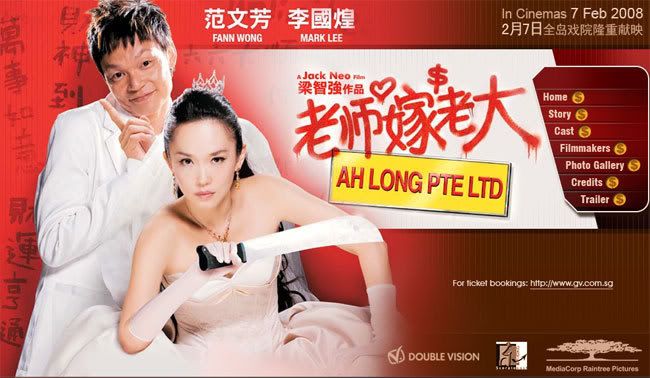 Some of the casts were there watching with us too!.. like Daniel Tan.. KK Wong… and many many others…
seriously…. i rate the funniness of this movie 5000 stars…. cos seriously damn funny laff non stop can die.
GO WATCH! 😀
Before the movie, Advertlets treated all the bloggers buffet dinner at Tony Roma's Cineleisure.
Some photos from dinner.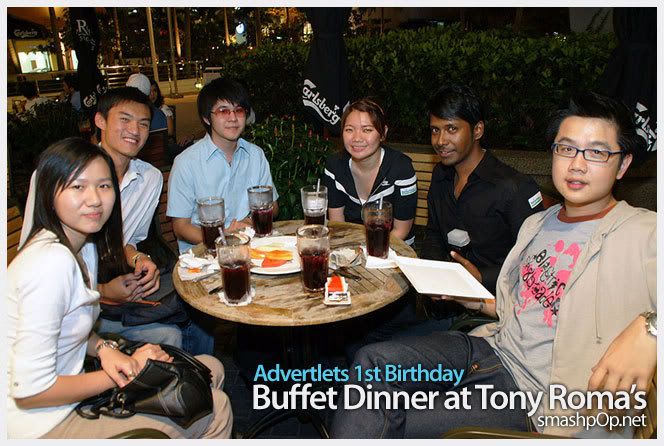 My table… got Winnie, David, Martin, Jen, Rames and I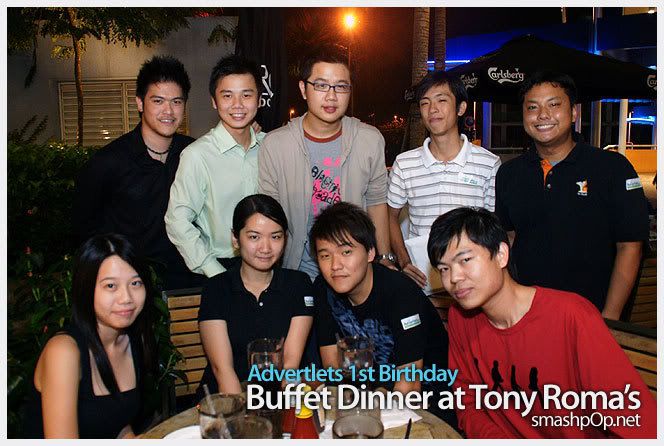 The next table got Simonso, Mikel, XianJin, Eugene, Eri, Fish, Gildan and Michelle.

Then got Derek, Logicyuan, Kenlee and Jamie.
i got more of these group shots… but ill post tomorrow..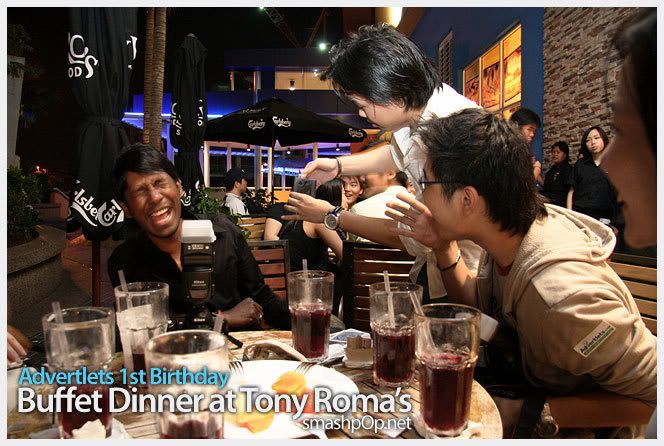 in the meantime… can you guys guess who was that who made me shocked and Rames so happy? What did the guy do? lol(photo taken by David)
ok more photos tomoro!