Last week my colleagues and I went to Port KLang to visit the USS Enterprise Air craft Carrier.
This thing was here in Malaysia only for a few days and they invited the media to go and learn more about the mighty carrier from the US.

It was my first time coming to this WestPort place.. and also my first encounter with such a huuge ship.

We were welcomed by one of the captains onboard…

we went in and the first thing i saw was this.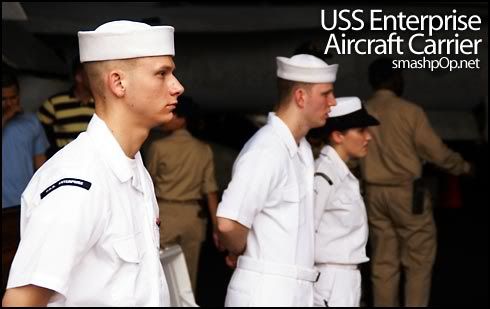 the crew were there too. Since there was a big crowd(all photographers and journalists).. they need more people to organise us.. ahha since we all sesat there dono where to go..
after going up the never ending fleet of stairs… we finally reached the top.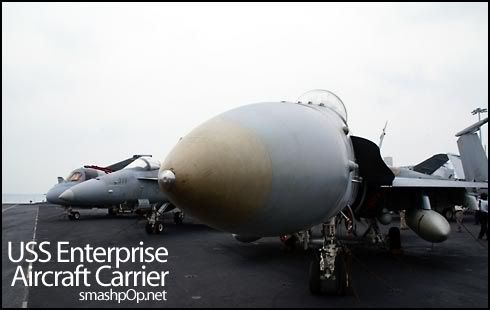 there were a lot of all these kinda fighter aircrafts…
i got excited…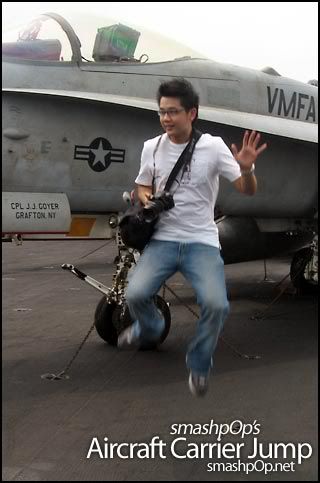 and did the jump right next to one. lol.. thanks albert for this rather slow shuttered photo.

one of the enginneres there.
ok i shall stop here and leave the rest of the photos tomoro 😛
but let me put one more photo thta i like. thanks crazystrat forthis pic.
ok part 2 tomoro!