ok after the team building results and discussions, we went for archery!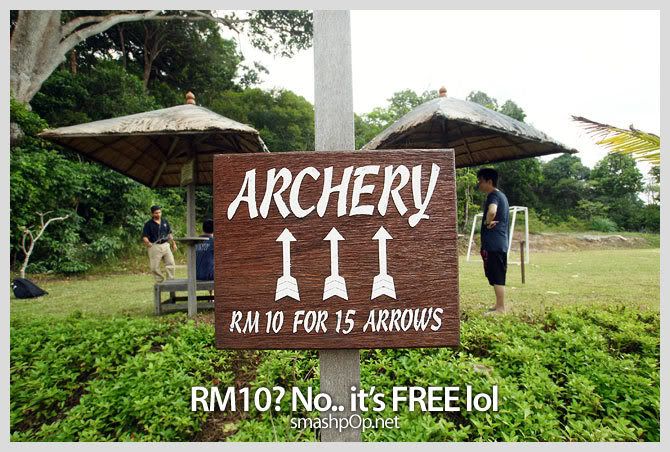 It's included in the list of "provided entertainment" so it was free for us.. yay!
So now… for those of you whom have not tried archery before (like me… and it was myfirst time.. damn best!)…
here are the things you need.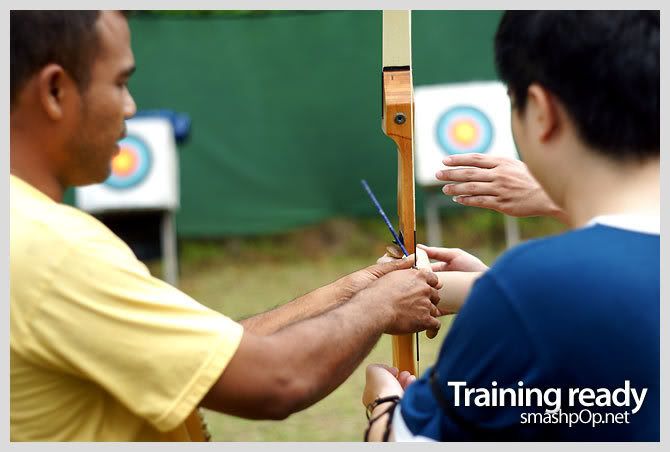 1. someone to teach you how to shoot… how to hold the bow… etc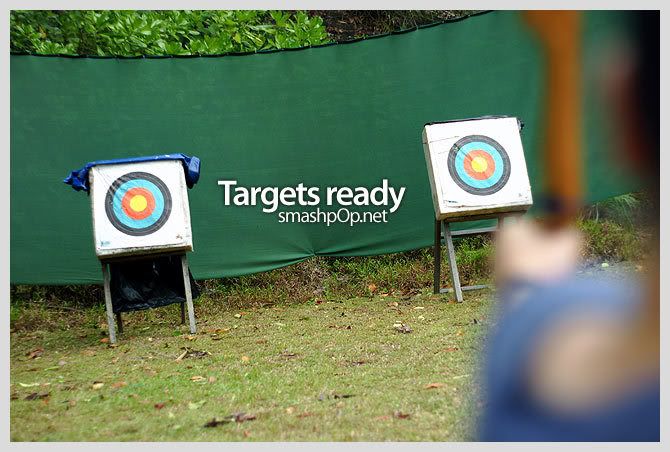 2. a target so that u dont simply shoot on ppl's face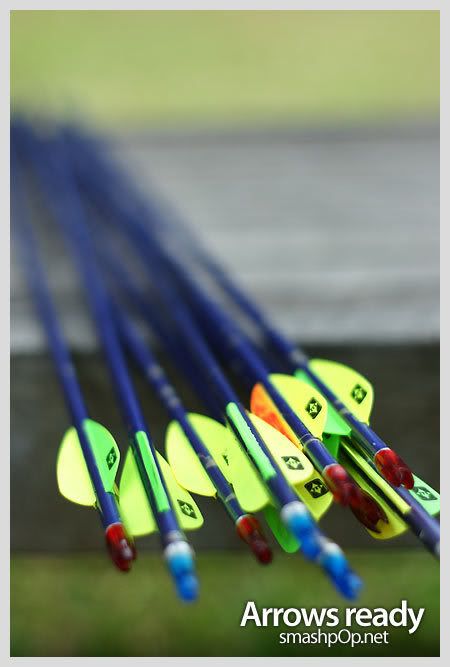 3. the arrows… 15 pieces each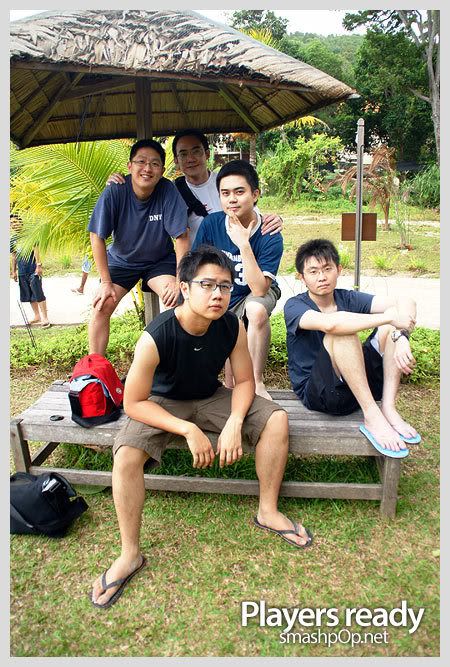 4. and you need the human element too.. in this case.. the player….
and when you have got all these ready…. what do you do?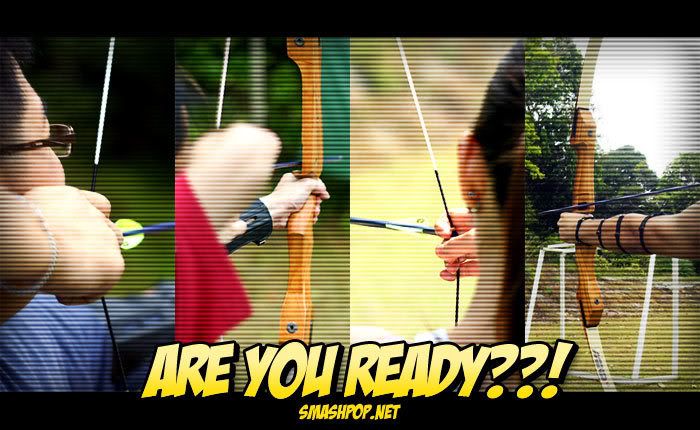 IT'S TIME TO SHOOT SOME BUTTS!