I have photos of us posing for Redang Heroes… and videos too.. so i thought… might as well make a behind-the-scenes post. ahah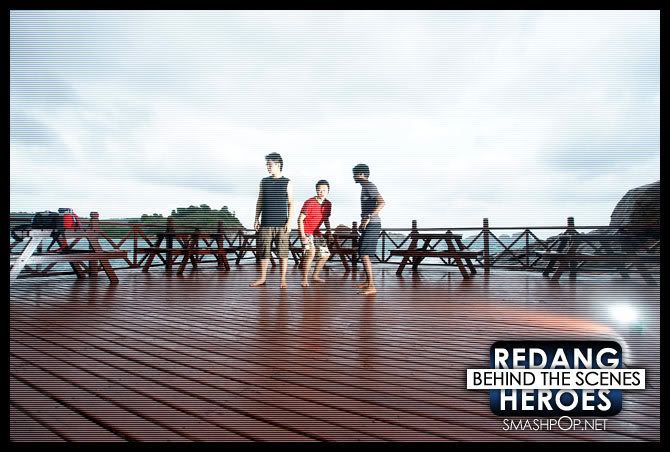 it initially started with just me, josh and rames….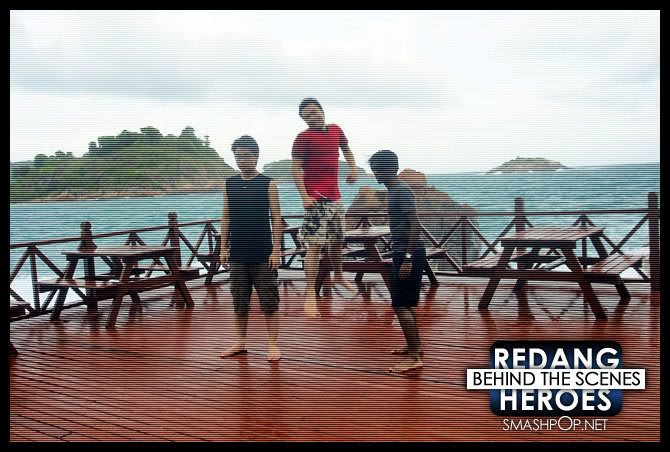 we then thought of ways to jump and all.. but like no fun lah.. 3 oni..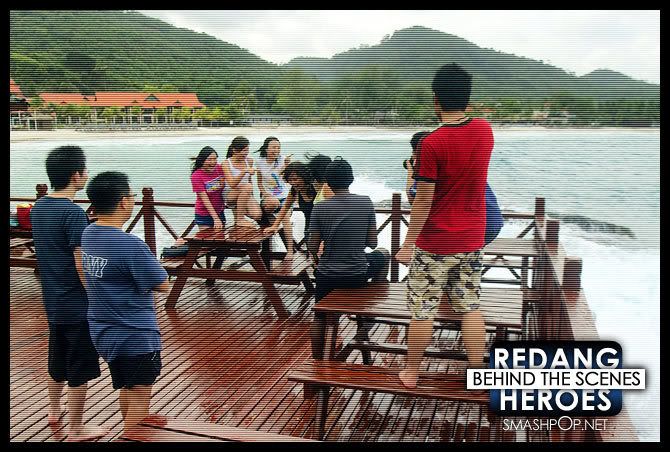 so we asked everyone there to join in the shoot. ahahaa the girls damn happy k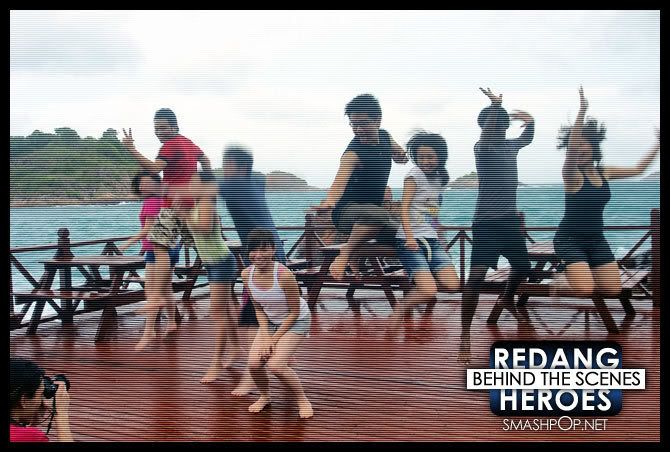 this one failed cos all of us jumped at different timings… and the flash didnt get triggered.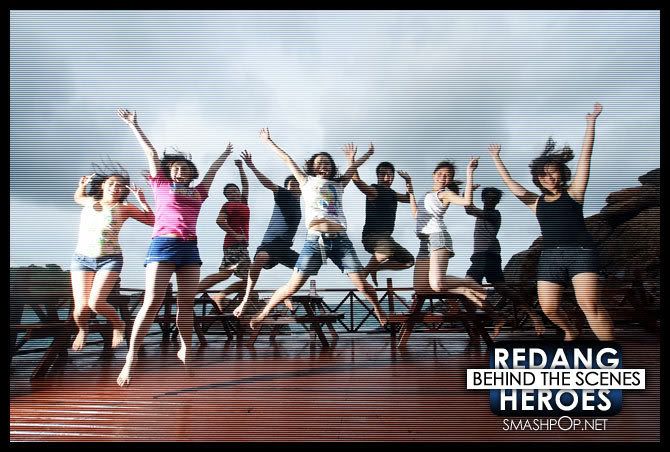 this one was ok but… some of us at the back didnt get the flash on our faces.. thus some bright some dark.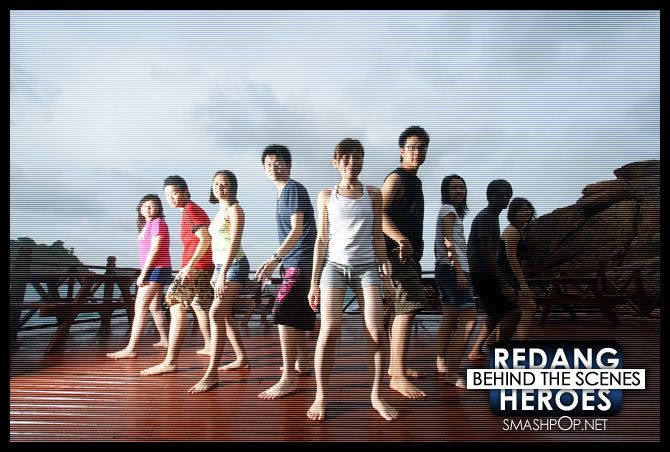 this posing one… was ok but Pohnee in the middle and Peifeng on the right end seems not balanced…
and after all those attempts, finally.. we got it.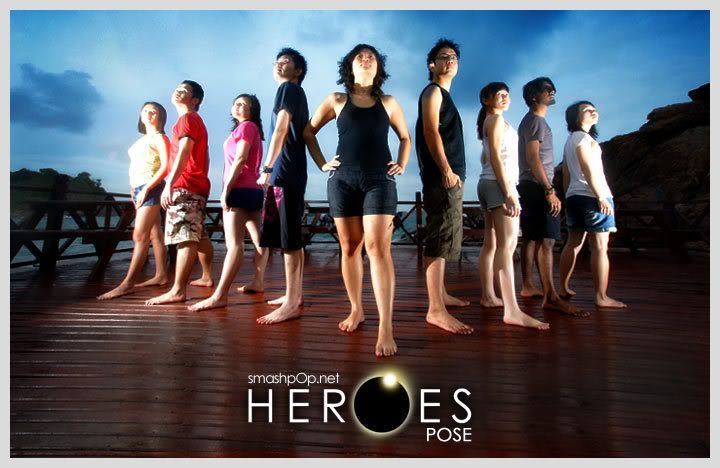 The final product. ahaha
Watch this video of us screaming like Siao!