Few days ago I went to Jogoya to meet up with some bloggers.
These ppl I met r damn famous wan ok.. some are even celebrities imported from the UK. hehe.
okok lets start by introducing the restaurant la ok..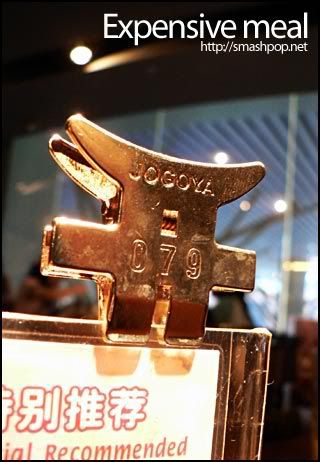 This place:
– is in Starhill KL
– damn expensive.. about 100 bux for dinner
– has a wide variety of food

We asked the waitress to have us snap a pic… but in the end… she had to snap many times cos we had a few cameras.. and each camera must snap twice. lol
oh btw (L-R) Ming(from Singapore), ME!!!, Chris(back from UK), Koyuuken and Boss Stewie(from UK).
Some of the stuff we had


omfg soft shell crab is my fav.
After eating for 2 hours.. we Left Jogoya… but before that.. another group pic.