ok last part of the AMBP bloggers gathering.
it ended with 2 super group shots.
1.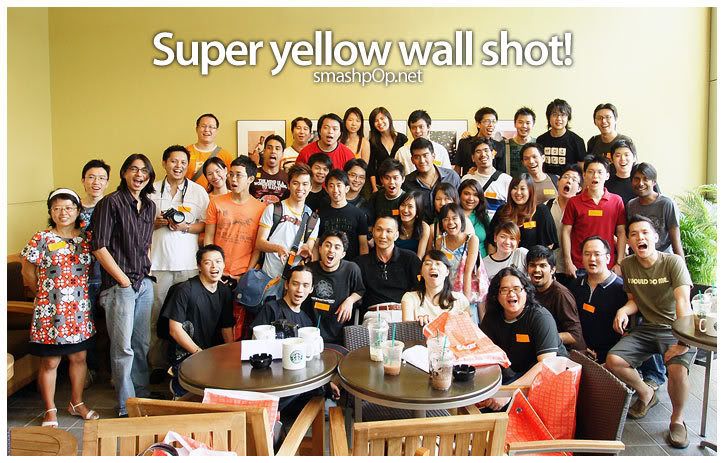 and 2.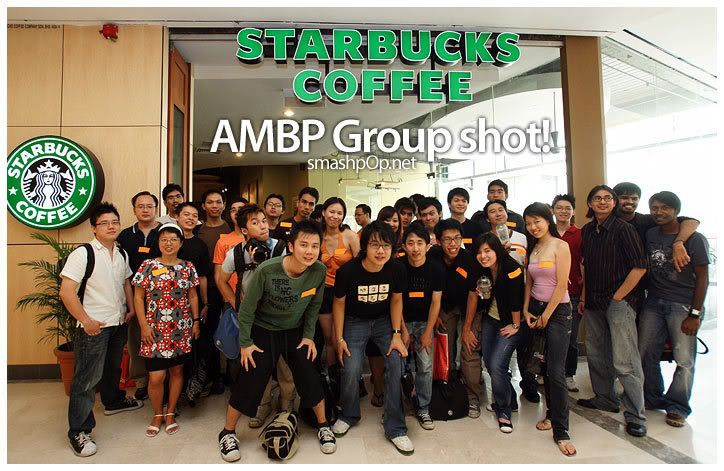 Starbux better pay me for this. lol
we then walked in the link bridge to Midvalley….
while walking… Jen grabbed my alpha.. and camho-d.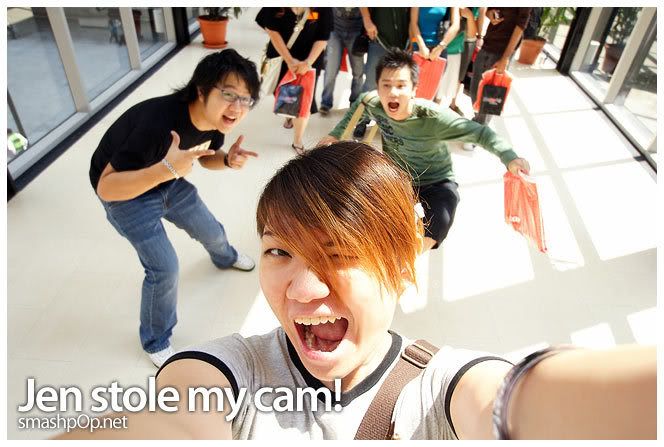 we didnt wanna miss a shot of course. lol… see eugene's expression ahhaa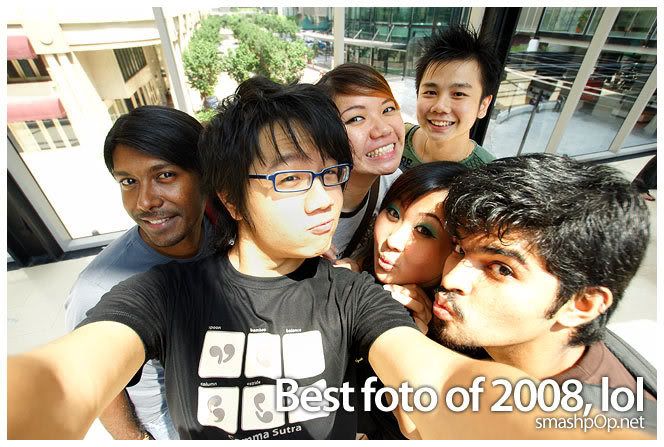 i then wanna take another one .. so everyone gathered behind me before i took the photo 😀
okok we better get movin..
BUT! must take another shot first before continue… ahaha group shots so nice i wan take everyday 😀
and then we went lunch at Nando's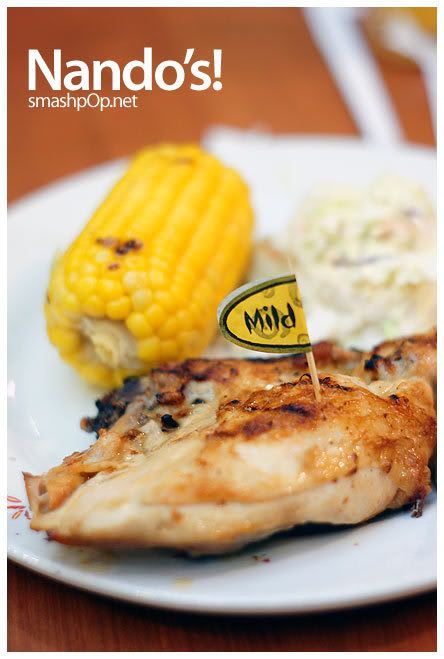 that was the time we talked and joked like siao ppl… but.. we mmg siao la.. so don care. ahahha
a video