This is the last post about recent blog gathering at Dome Midvalley.
3 more pics taken at Dome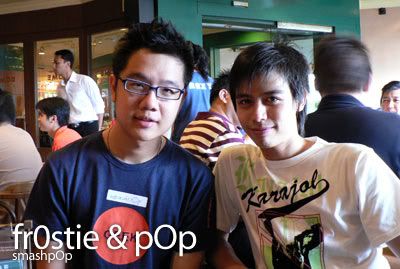 That's fr0stie.. he came to meet me without knowing that theres a blog gathering going on.. haha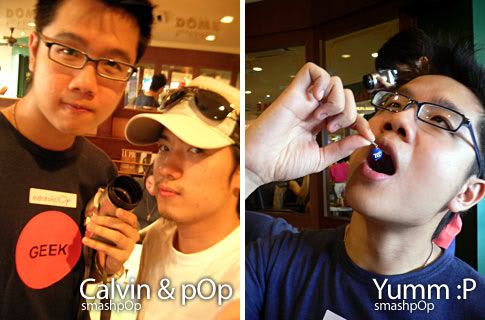 I love the pic of me n Calvin… and on the right.. u can see me eating April's handmade earring.
(Left pic stolen from Calvin and right pic stolen from Calvintay).
Then we went out of Midvalley to do the so called 'smashpOp' jump. lol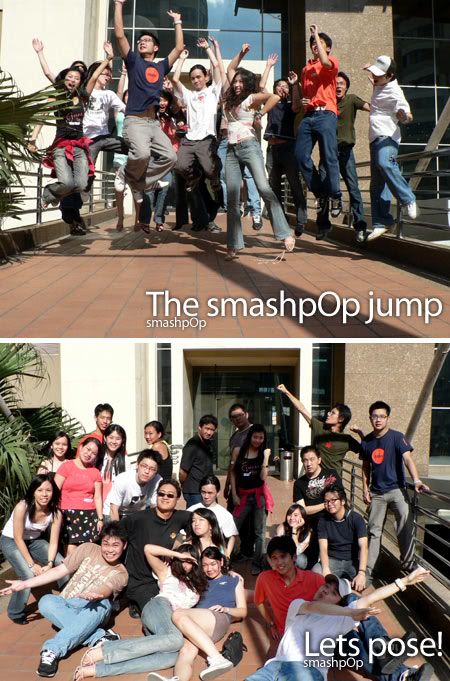 It's fun when u see a group of bloggers jumping on the bridge.. on a hot sunny day. 😛
Then we went to McD to chill. Most of the bloggers left. so we were all that was left.


(Pic stolen from Slinky)
ok thats all about the bloggers gathering.. til then.. cya!! 😛