So how was my trip? or rather.. cruise… to singapore?
ahha
1 answer. 3 words.
FAT
FAT
FAT
why? cos when ur on a cruise.. all you can do is eat eat eat eat eat and eat.
This is Star Cruise pt.1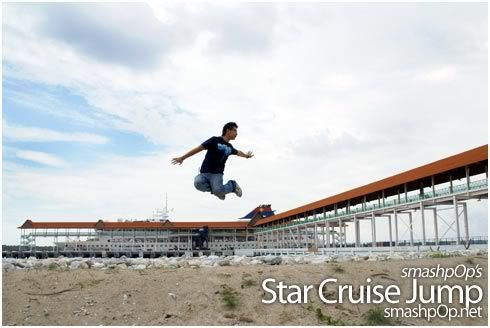 Upon boarding the ship.. I jumped. Everyone already left the waiting hall.. only my mum and i were the last to join them cos .. well.. I have to jump few times.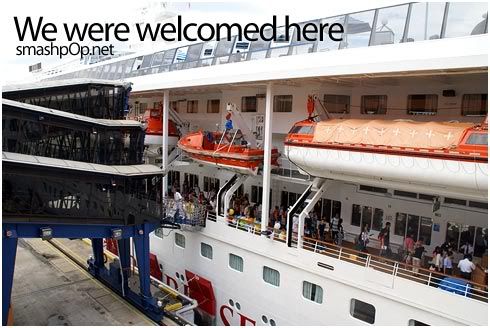 weeeee boarding the ship…. see those tiny humans? they were being welcomed by the crew with complimentary drinks.
We were then escorted into our rooms respectively. Damn good service i tell u… damn good.

The walkway/aisle to the rooms.

The cheapest cabin available on the Superstar Gemini. Can accomodate 4 person. The white square on the wall is actually a bed. Fold it down and u will see a double decker.
After getting baggages settled, we went to the restaurant at deck 4. Ocean Palace. They serve ala carte food.
I didnt take photo of the appetizer and the soup. Was too hungry. lol

This is the main dish. Some fish.. forgot the name. Super yummy.
Then the dessert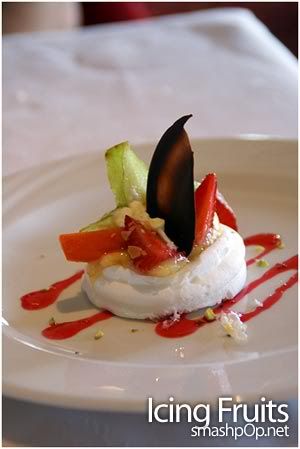 The white thing is made out of icing sugar.
he he.. nice meal .
What happens next? Check out tomorrow