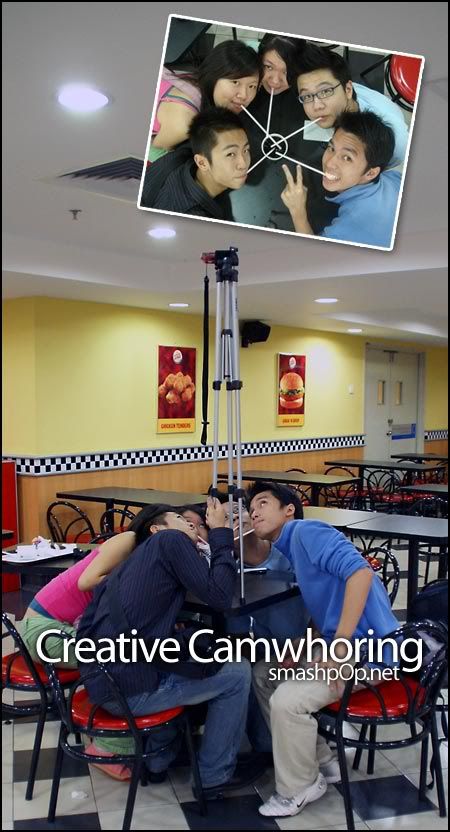 Have you taken pics like this before? in Burger King?
when we did this… we totally forgot that we were in a public place. haha i saw the staff and customers looking at us… but don care lah. 😛
after burger king… I went to get my car and we got out from KLCC… and went around the area to find a carpark.
went into Avenue K and dit stupid things but were soon caught by the security.. pulled us out of the building and said "when u see a building with no lights on.. that means it is closed!"
we walked over to hotel nikko. but somehow.. we got excited n erm..

yea we realised that standing in a line.. on the road divider with cars moving around us.. is fun 🙂
and upon entering the hotel.. we took some shots at the zebra crossing.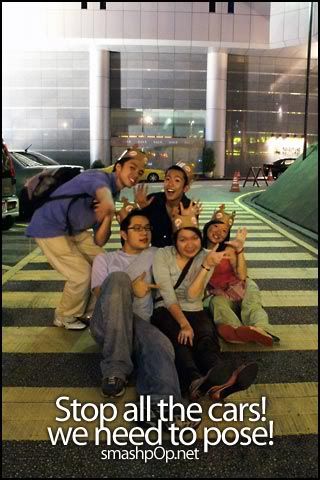 this turned out to be the best
onion wanted to go to the toilet.. so we went into nikko hotel… and while waiting for her…

we played with our tripods?

heres another fireworks photo 🙂