Finally! some photos of us camwhores n camgolos from Jazz Fest friday. ahah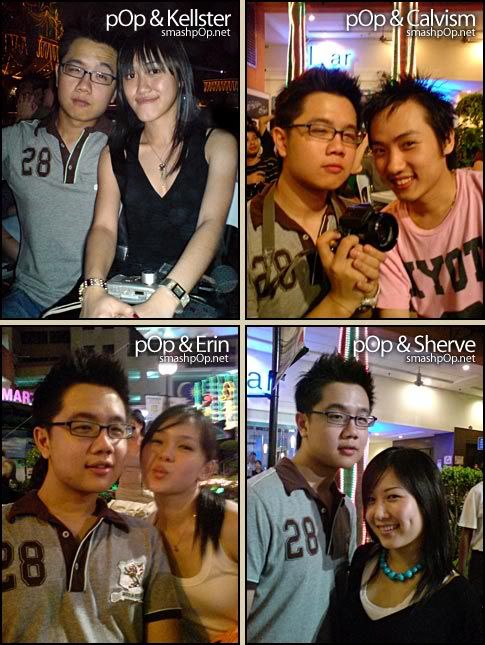 Top left: Kellster. (cool girl… can really talk alot.. especially when her buddy Natalie is around. ahha)
Top right: Calvism. (I'm still not used to his capless face. WEar cap la calvin! if not kenot recognise u ahah)
Bottom left: Erin. (A fun girl to talk to.. stays in KL but more familiar with PJ area. wtf? lol)
Bottom right: Sherve. (Didnt get to talk much with her that night… well at least we took pictures together kan?)

(L-R)
Bryanboy, or… was it bryan.. something… hmm ur a boy right, Bryan boy?
Asyraf the pro photographer.. aahha okok u have more than 1 cari makan tool. Happy? 😛
Ivan. He used to be a bit quiet when i met him at first.. but now he is damn happening edi.. woot!
ME!!!…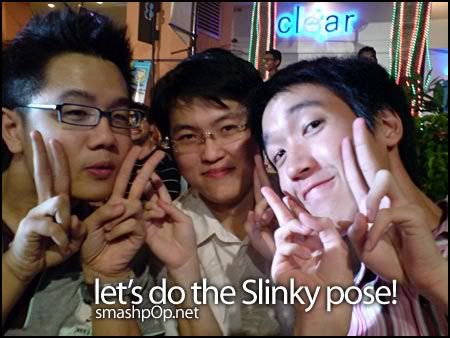 Slinky made this pose famous among us now. ahah (L-R)ME!!!, TikLoon, Ah slink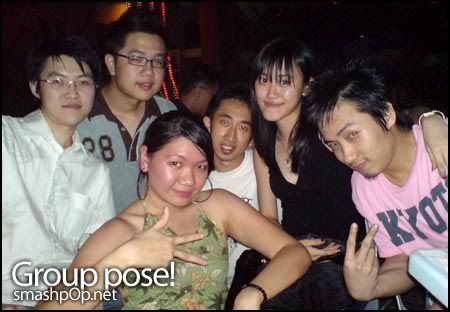 tikLoon, ME!!!, Jen the future D80 owner, Ivan, Kellster n Calvin.
phew… finally done with jazz fest. Cant wait for tomorrow's post!! :P(hint: see my profile photo)