Star Cruise pt.2 !!
After our lunch, we walked around the ship to familiarise ourselves with the place.
The other restaurant(the one that serves only buffet) was at deck 6.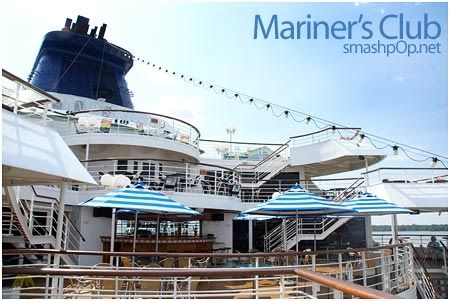 We can choose to sit indoor, or outdoor, under the blue sky..

I walked up the stairs n took a photo from above
Soon, it was tea time.. there was a chocolate buffet at the Ocean Palace(the one i lunched at) so we went down to have a look.
mum couldnt eat anymore.. still damn full…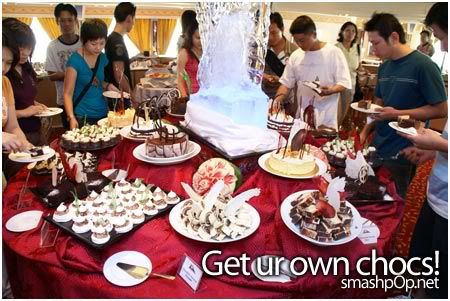 but i iddnt care.. i went there n grabbed all the diff kinds of stuff n stuff them into my stomach. lol

They had all sorts of chocolate cakes, ice creams, choc carvings, chocolate dipped wine glasses.. chocolate fondue.. n lots more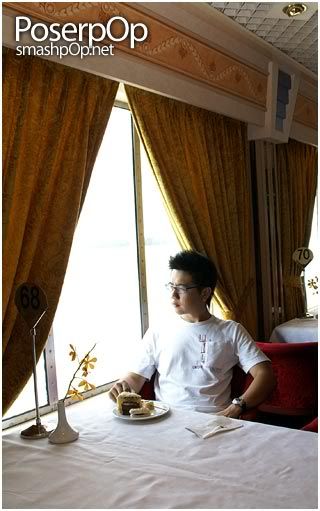 and then i posed a bit by the window. 😛
It's nice to be enjoying chocolate while looking out at the sea..
After the buffet, with our stomachs as big as basketball, we want to have a look at the swimming pool

It has 2 jacuzzis.. but the pool was rather small.
What happens next? :þ