For christmas, I have made a post on the decorations in Mid Valley megamall. This time, for Chinese New Year… I went to KLCC to take some pics.
When I was there… I saw a big crowd in front of the small stage in the center court.. and the busybody me.. went to join them.. ahha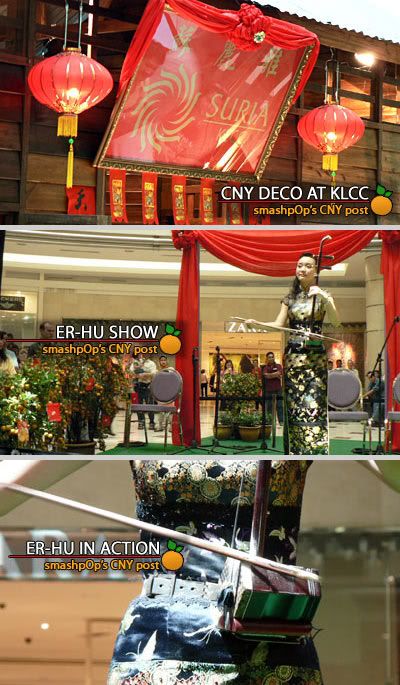 Everyone was mesmerized by this lady.. who was playing the Er-hu at that time.
After taking some pics of her.. i went to the other side where they have this old chinese hut/wooden house.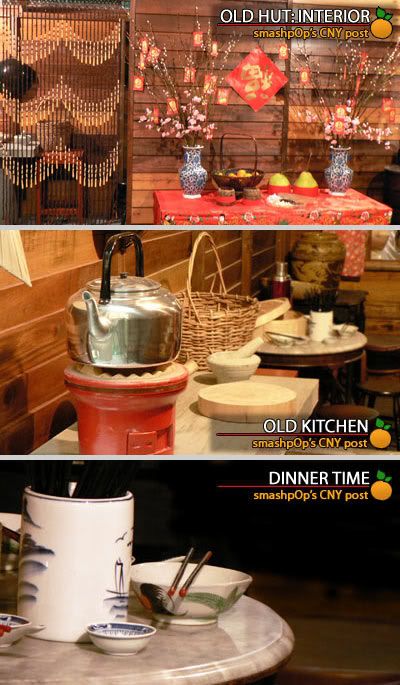 We were not allowed to go in but they did open the doors and windows for us to see the interior.

Outside the hut, there were a lot of bamboo trees and behind the hut was the open kitchen and a well.. i think the olden chinese people bathed using the water they got from the well? lol.. i dono..
Here's a video i took of the er-hu girl.. click play and enjoy it. kekee