So this is Chinese New Year Day 1.
I am not sure about other families but mum said we are not supposed to go visiting any relatives other than my grandparents(dad's side) on the first day of CNY… but since both of the old people are not here anymore.. we have no choice but to stay home.
1st day of CNY also means vegetarian day. Normally i don really care whether its vege day or not. but this time.. i thought.. why not do it for a day.. so I went to this vegetarian restaurant to have lunch with my parents.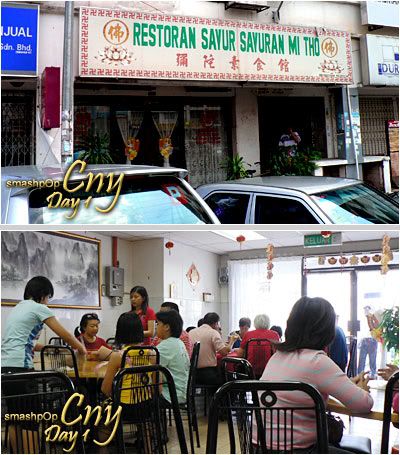 And here are the food we ordered.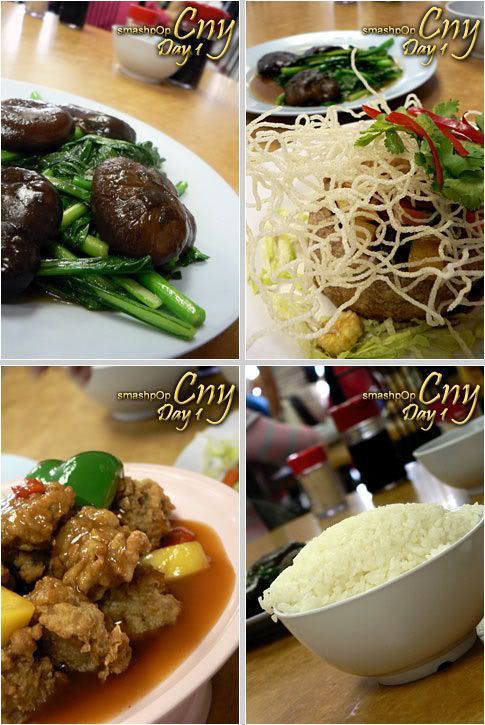 Clockwise: Mushroom vege, yam and spicy 'so called chicken', rice, and sweet and sour 'pork' .. lol.. the so called meat were made of flour.. but they taste very similar to the real thing.
No pic of myself during Day 1.. so here's one more pic of me wearing that chinaman shirt from reunion dinner night.