What did i do on the 2nd day of chinese new year?
early in the morning.. we went to have breakfast at delifrance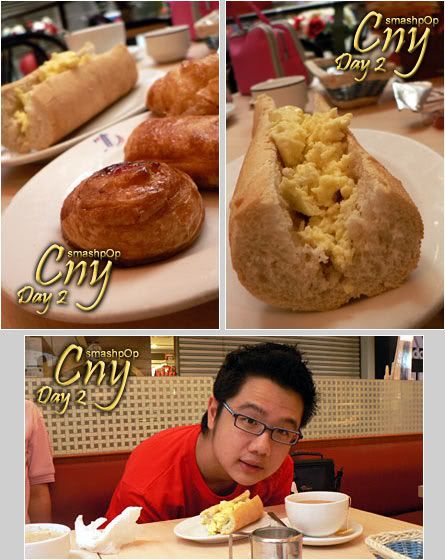 Mum wanted to make steamboat but my aunt already made us some food at my grandpa's house.. therefore we only had light breakfast.
then we went to visit my grandpa and also my aunt's house which was only 2 steps away


a pic of my getting angpau from my grandpa.. and the 2nd pic is of me and my cousins…
dont ask me why there were cards.. i will tell you i dono.. haha
and then we went to visit some other relatives and then dinner at 'amarin heavenly thai' in midvalley to have thai food.



the lightings in the restaurant was damn bad. n this is the best that i can do to make the photos presentable.. haha