Day 3!!!!!!!!!!!!! CNY day 3!!!!
On the 3rd day of CNY.. it is believed that visiting ppl's house will cause arguement. So we normally go out to watch movie on the 3rd day.
This time.. we went to watch Fearless in midvalley.
The moment i reached the mall, i was invited with a big crowd surrounding the center court. There was a lion dance performance.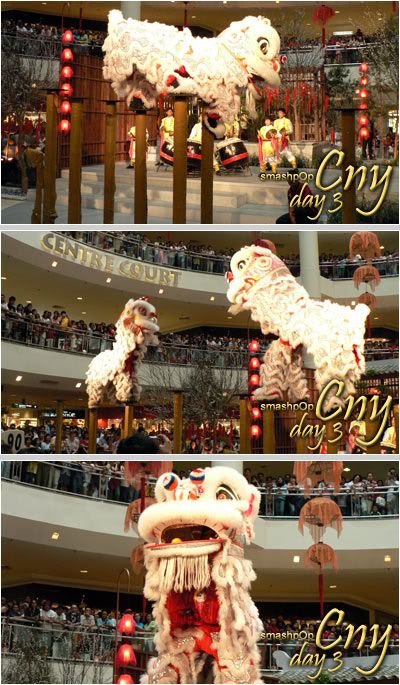 Then my parents and I went up to the cinema to meet up with my relatives.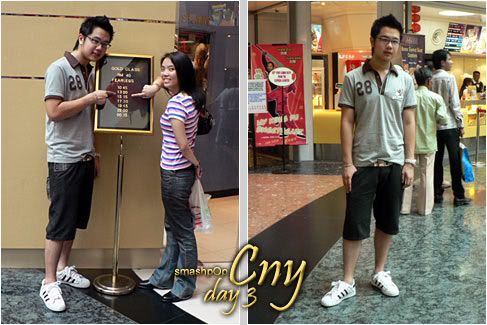 Took a picture with my cousin before we enter. Took a solo pic too.. lol
After the movie.. we went to my aunt's house.. and.. erm..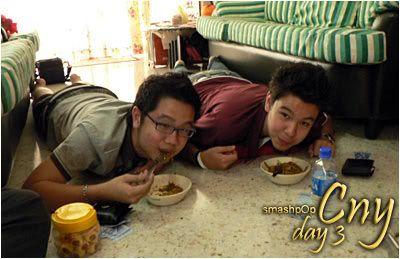 Yes we had some fried noodles on the floor.. with some money .. dont ask me why there were money. 😛
Then we went to Six Happiness Restaurant to have dinner. 10 person occupied the whole round table. hehe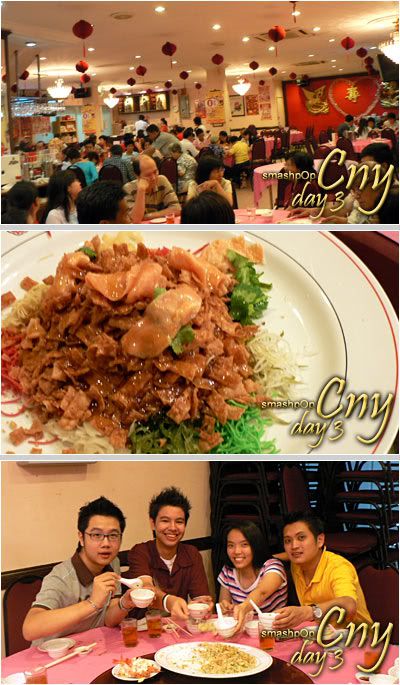 Bored of the same 10 course meal photos. So this time.. I only show a pic of the Yee sang(again) and a pic of me n my cousins.
Heres a video of the lion dance performance. Click play and enjoy.