Fifth day of Cny.. Irene, Johnson Lim and I went to visit Johnson Ho to collect angpau.. lol.. and then we went to Irene's house.. and finally my house.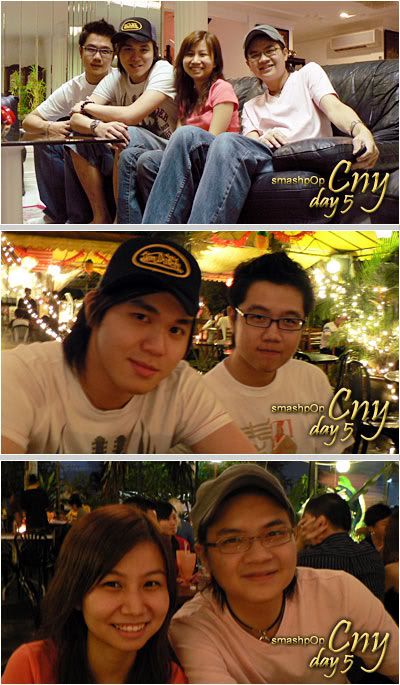 The first photo was taken in J.Ho's house. After visiting 3 houses, we went for dinner at Rendezvous Kg. Pandan. Due to bad lighting, i didnt snap any nice pics of the food there.
After dinner, J.ho brought us to the new(and damn big Petronas station) nearby our house.. it has a 24 hr drive thru McD and Lecka Lecka!!!!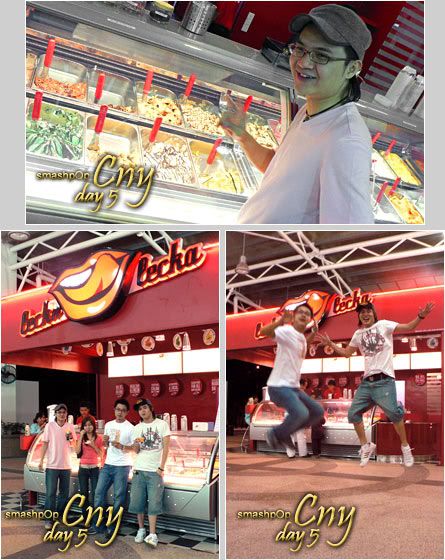 So we went to have ice cream at Lecka². That's J.lim posing with the ice creams.. lol and yes. we jumped in front of the ice cream shop. lol.. hopefully no one was looking. hehe 😀