Few weeks ago on Friday, we went out for lunch agian with some colleagues(the usual ppl lah)… Kim joined us.. its nice to have him for lunch since we havent seen him for so long already(he left Astro about 1-2 months ago)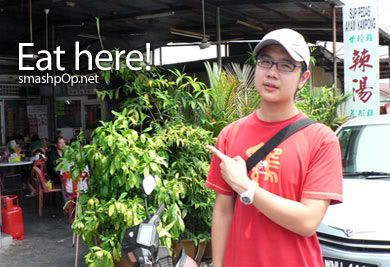 So we came to this place somewhere around Sri Kembangan for the famous "pork in pepper soup"(the correct translation from cantonese is actually "pig stomach in pepper soup")

Managed to snap some pics of them although i didnt get to snap all..
We ordered vegetable, soup, chicken, beancurd.. etc etc

This pepper soup is so heaty that if u drink 2 bowls, you will lose your voice… if you drink 3 bowls.. u will get fever and lose your voice.. n if u take 4 or more bowls.. lose your voice, then get fever and then die… maybe.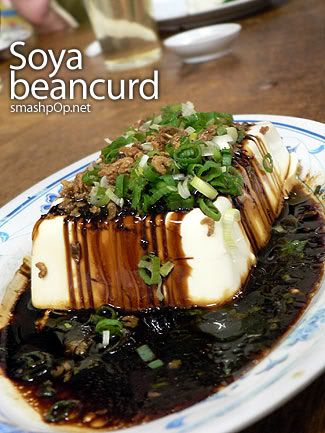 The beancurd. Nothing special.

I like this the most… maybe cos i like to eat chicken. It has some alcohol in it. Fa tiew is actually the name of a chinese alcohol.. i think.
We all left the restaurant without talking… cos no more voice.