ME: Hey Yee Hou! last saturday I went to Bkt. Jalil to celebrate Mooncake Festival with my friends.
Yeehou: erm.. it's supposed to be Mid Autumn Festival.. not Mooncake Festival.
ME: why?
YeeHou: if its called Mooncake Festival then Chinese New year would be called Red Packet Festival and Hari Raya would be called Ketupat Festival.
ME: oh yea.. ahhaha setupid me
ok anyway,
How did u guys celebrated mid autumn festival?
For me, I went to Bkt Jalil to meet up with friends from Fooxion forum(which includs some bloggers) to play lantern n eat mooncake by the lake.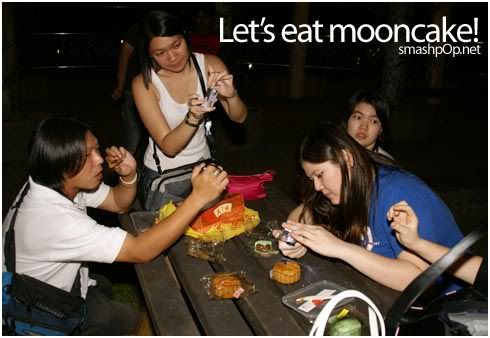 Thanks Jed for getting us the mooncake… he became the mooncake man cos 2 weeks before the gathering he told us, "i got lobang to get cheap mooncakes from my neihgbour"..
yea in the pic u see Jen taking a photo of Becky taking photo of a mooncake.. with Kai on the left n Yenling nex to Becky.
After eating mooncake, everyone got high n started to eat the lanterns.
oops.. i mean.. started playing lanterns..
Becky contributed lanterns.. but she didnt bring any candles.. so.. we had to wait for the others who came late.. to buy candles.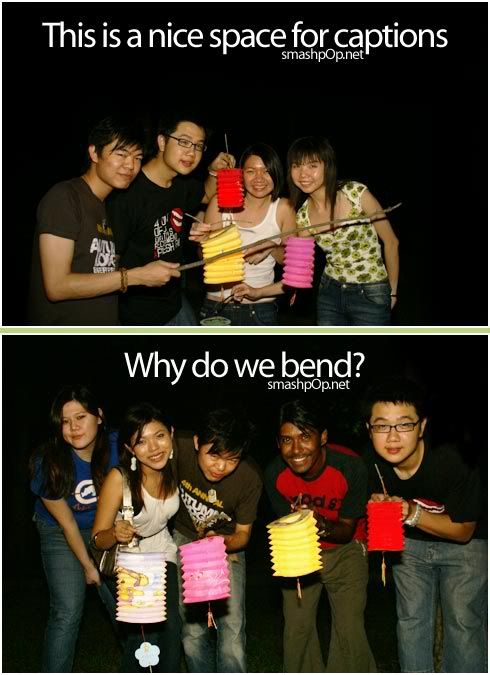 Top photo (L-R): Milk, ME!!!, Jen, Munyee
Bottom photo (L-R): Becky, Sammie aka Nyakk, Milk, Rames and ME!!!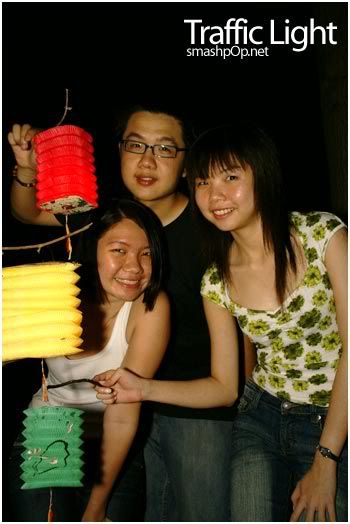 Nice colour combination of the lanterns. ahha..
oh and I love my dSLR.. ahhahaa
Thanks Rames for this photo.

At about 1030 we decided to go for dinner..
so we took a group photo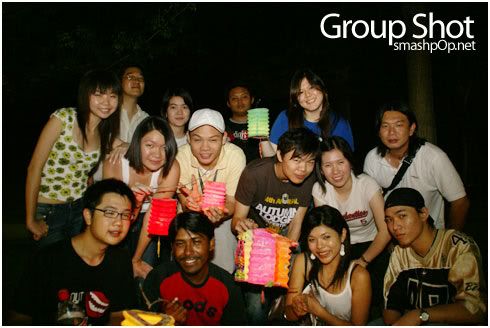 Next post: Pics of our dinner after the mooncake gathering!!! 😀