Last Sunday we made a trip to Eye on Malaysia. The latest tourist attraction in the city.
Here are some normal looking photos of the wheel.

For those interested in going up the wheel to have a look at KL city.. just go there.. queue for 10 hours and pay rm15. 🙂

Guys, when you are up there, remember to look up. You might be able to see something interesting 😀

Or if you are bored at home.. just go there alone. Quite nice also 😀

Just in case the wheel got stucked, check if the chain is in place.
I dont really like the pics above. I post them just in case there r people out there who still didnt know the existence of the ferris wheel.
anyways..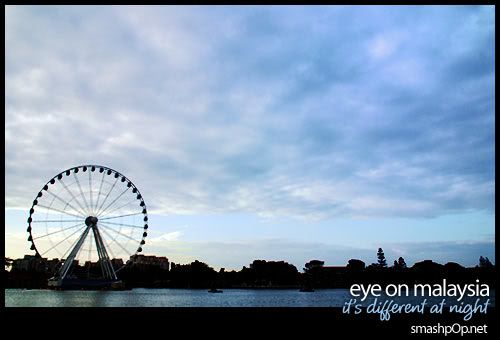 INTERESTING PICS COMING UP TOMORROW!! :d