Went to lunch today at Tmn Desa with Cherrie, Rames and Pang. I had this dry curry mee which tasted quite nice.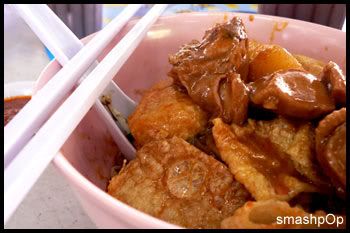 Then took 2 candid photos of people sitting damnnn far away(ehem) so they wont realise.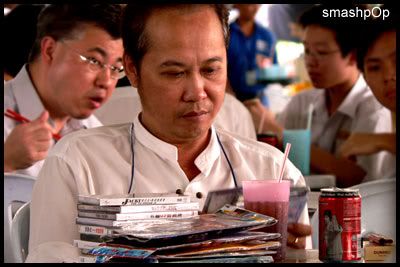 This uncle was deciding on which pirated VCD to buy.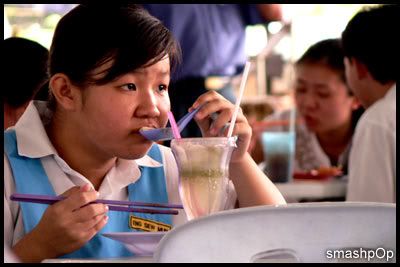 A schoolgirl enjoying lunch after school.. but she was alone.. no friends? :þ
Then back to office.. so i tried to fake 2 panorama shots.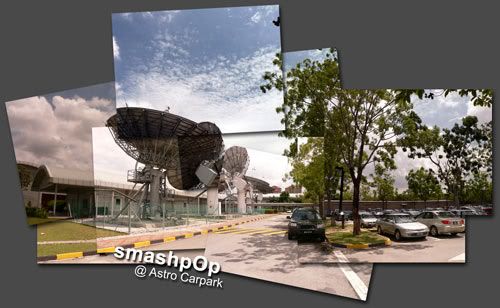 A view of the satelite dishes at the carpark.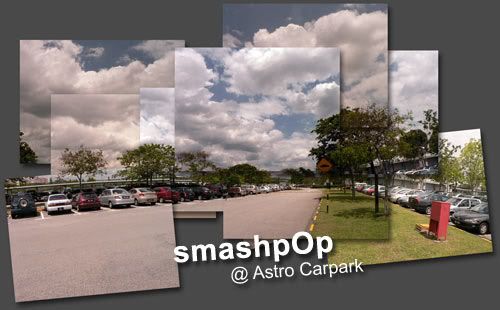 Another view of the carpark and the sky.
I purposely differentiate the levels of each photo so that they dont blend to one another. Also added drop shadow to separate them.