… and so we settled down at the restaurant at about 7pm and waited for the food servers to come and take down our orders.
The guy came quite fast actually.

we then ordered and the guy left our table.
then we talked and talked and talked… and after 30 minutes, there was still no food.
we all started complaining… and 10 more minutes later, our starter came.

it was damn nice…! probably cos we were too hungry after waiting for 40 minutes.
we finished the lil seafood plate in just 5 minutes…. and we waited again.
10 minutes passed.
15 minutes passed.
20 minutes passed.
i got bored. i walked out of the restaurant to take some photos outside.
after 5 minutes… i came back. everyone looked sad and hungry.
we waited again.
30 minutes passed since our starter.
40 minutes passed…
41…
42….
43…..
44……
45…….
50 minutes passed…. and our main dish was served!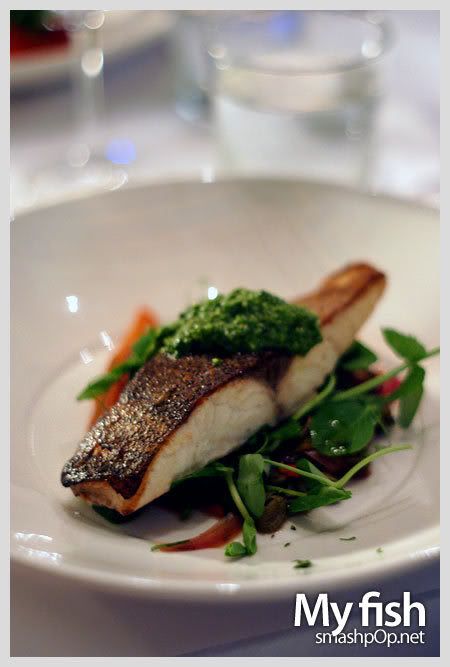 thats all? main dish? so small portion? but nobody cared already.. cos everyone was busy stuffing themselves with their selected dish. Mine was the fish…. but seriously its damn tasty.. slurp!
and were happy again… and chit chat a little while waiting for our dessert to come.
… guess what… we waited again.
for another 30 minutes before our desert was served. SIAO CAN! i cannot tahan d.
HOW CAN I SPEND 3 HOURS SITTING THERE DOING NOTHING AND LET MY LIFE JUST WASTED LIKE THAT?
i was pissed……….. GRRRRRRRRRR
I waved for the waiter. He came over and I politely ask him a question with a smile.
"hi, just wondering, is it normal for the people here to spend 3-4 hours just for a meal?"
… and he replied "well this is a fine dining restaurant and we serve only quality food! This is not a fast food restaurant! You want fast food, go to McDonalds or something.."
I was stunned… and replied "er.. okkaayy"
Everyone at the table was looking at me and laughed hahaahhaa kena marah…

our chocolate thingy finally got served after 40 minutes.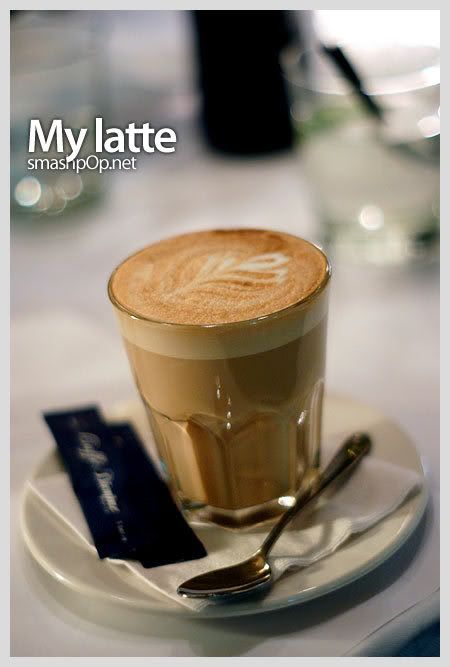 and our coffee came 10 minutes after that.
oh well, bad service.. but the food was heavenly.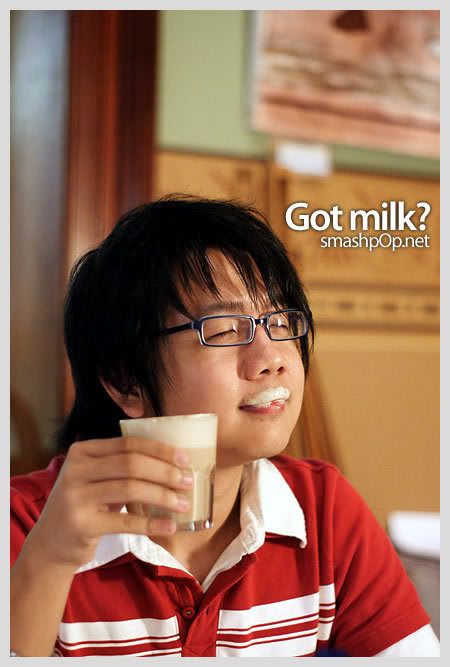 this was how i look after the meal. ahhaa

at about 10pm we walked back to the hotel.