After leaving the dry beach… we were craving for some KL food… something we couldnt find in Muar…. there was no Starbucks…. no Coffee Bean….. no Nandos…. no Kenny rogers…. no Sushi king…. no Kimgary…. no Chilis…. no TGIF…. no Oldtown…. no Shakeys…. no Pizza hut…. no BurgerKing… no Madam Kwan…..
no shopping mall… no Midvalley… no 1 Utama… no Sg Wang… no Pavilion…
all they have was… Giant.
ok u get what I mean rite?
so we die die also drove around the city to find the legendary… one and only… Secret Recipe… fuah… heaven i tell u.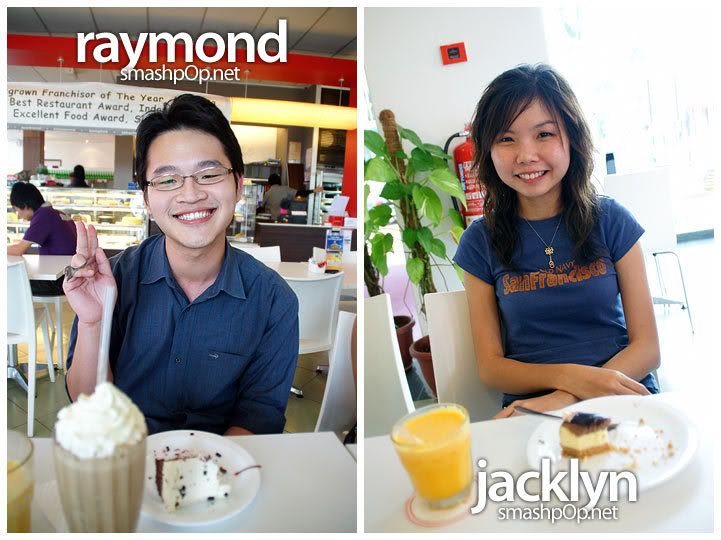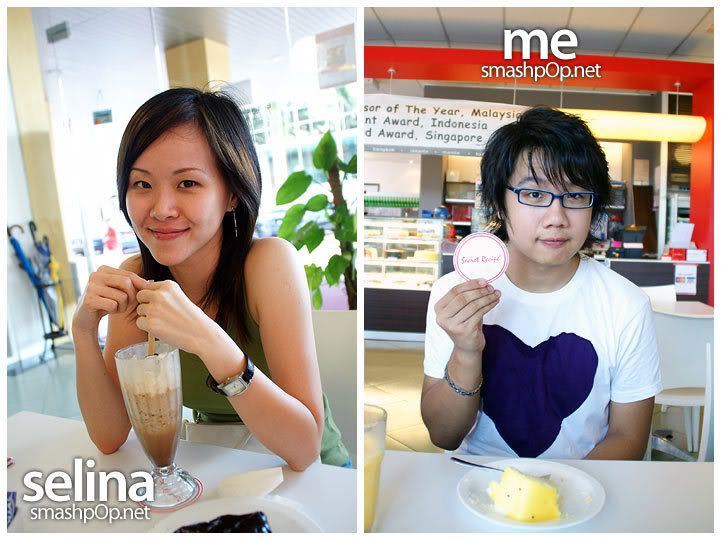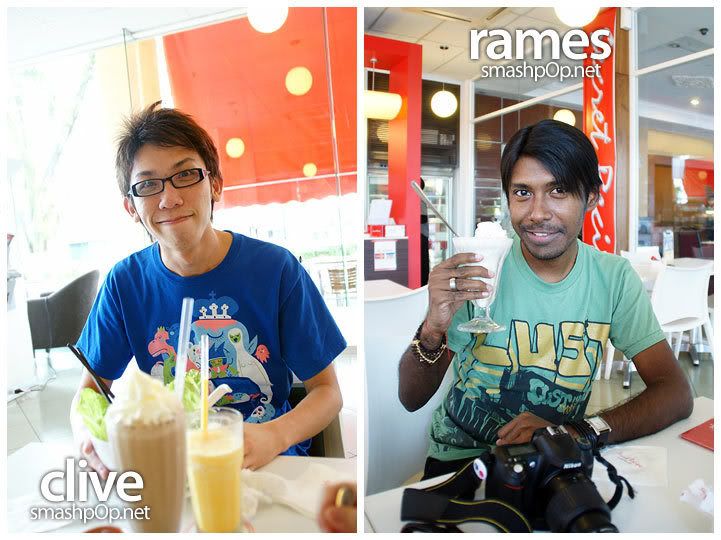 where's Jen? lol…. missed her out.
but nvm. She appeared again in this group shot. lol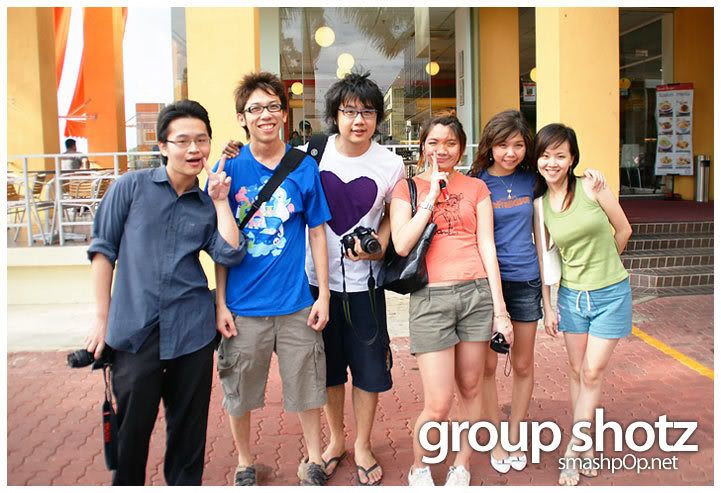 (i damn like my tshirt can!) it was about 430pm when we took this group shot. so we all went back to our hotels n rent houses to prepare ourselves for the wedding dinner at night.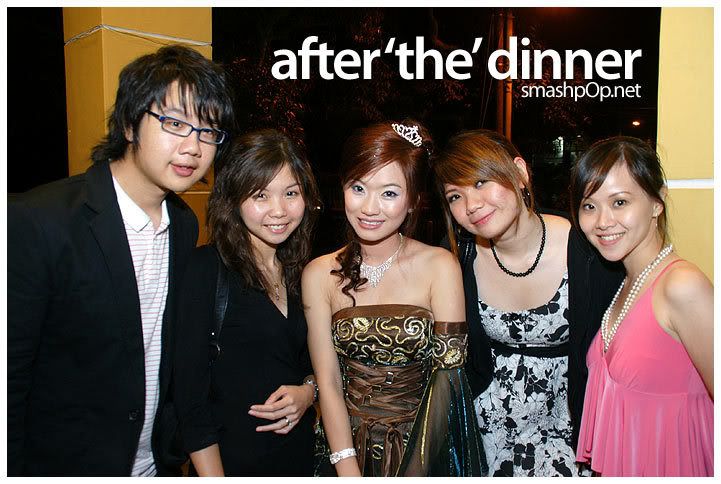 took this after the dinner.
Brandon and Cherrie then met us at about 12midnight and brought us to the seaside and we chatted for few hours and went back to sleep in the morning.
The next day, we packed and left Muar.

Here's a video of us in Jen's car going back to KL. In it, you can see how SIAO people travel on long journeys. lol
(some parts got bad audio cos i accidentally covered the mic.. lol)