OK PEOPLE! you may continue nominating blogs for pimping….
I shall continue with my Australia pics.
So at the dolphins show… I snapped some nice pics.. but Ill show only one since i have to speed things up. lol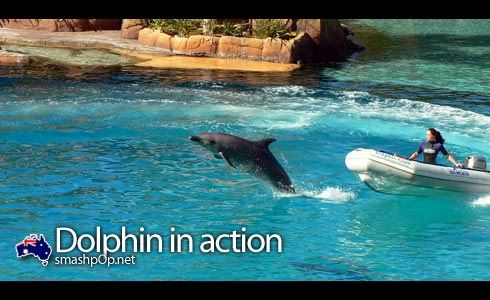 Here, the dolphin was leading the instructor.. to show that these creatures can be leaders too..
View this video!!! Very nice stunt by the dolphins.

How? amazing? lol
After the show wa walked past this pond.. where they have lotsa star fishes there.

Spot smashpOp in this pic. ekke
We then rushed to the water ski performance near the entrance of Sea World.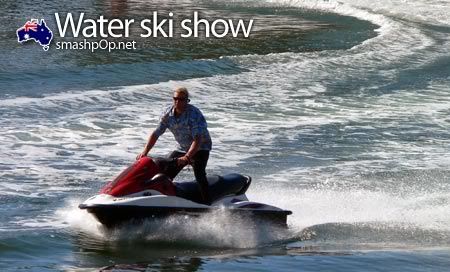 Jet ski
A video!

This video is not that exciting… but u should watch the next one!
By the beach/lagoon, they had this 70's dance performance too.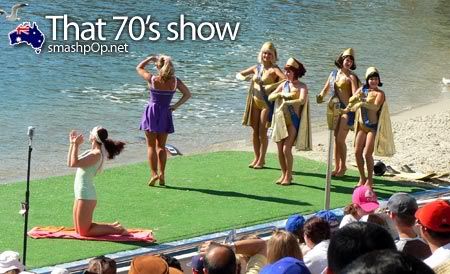 ok here comes the nice video.

MUST WATCH!
in the afternoon.. about 1pm.. when we were done with the performances, we had some time to go for lunch… but before that…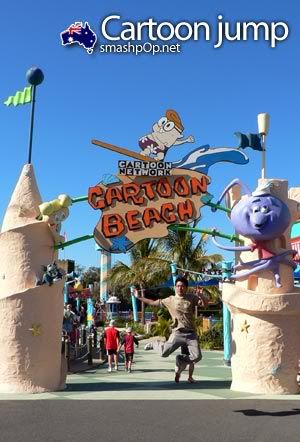 i jump! lololololol…
ok thats all for today.
keep nominating for the "smashpOp Pimps You!" thingy below this post. 🙂