IM BACK FROM PORT DICKSON!!!!!!!!!!!!!!!1
haha.. spend about 2 days+ there to relax n hav fun with friends.
Did anyone miss me? (pls say yes)
So we left KL on friday at 9pm.. n we reached PD at about 1045pm. We stayed at Brandon's house.. so before we do anything.. we had to clean the house first(took many pics of us cleaning the house but i guess ill skip them for now).
Finally, after cleaning the house, we started BBQing at 12midnight.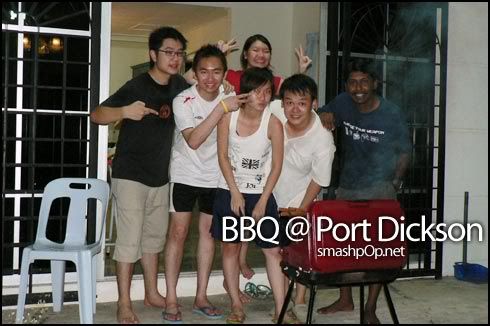 [L-R]ME!!!, Justin, Jen[in red], Cherrie, Brandon n Rames.

We BBQ-ed until 3am.. n then continue eating n playing games in the room til 4am.. then we slept straight away.. still holding the chicken wing n sausages in our mouths. haha
—————————–
The next morning.. we woke up at about 12noon.. and Cherrie n Jen went to prepare our breakfast brunch.

The yummy yummy pasta… really.. they tasted damn good…
n while the girls were making pasta.. we guys prepared the kites.. 🙂
—————————
at about 3-4pm.. we went to the beach.

Jen wanted to have a silhouette jump pic. So we did it together..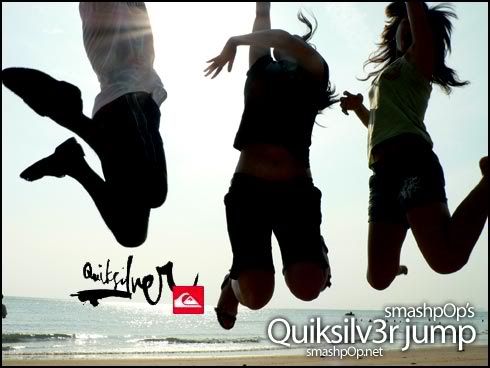 A nearer shot… made this pic look like a Quiksilver Ad. 🙂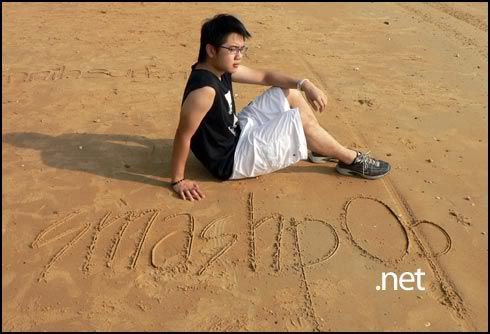 well…. need i say more? :þ
n lastly… a pic that we wanted to take for sooo long…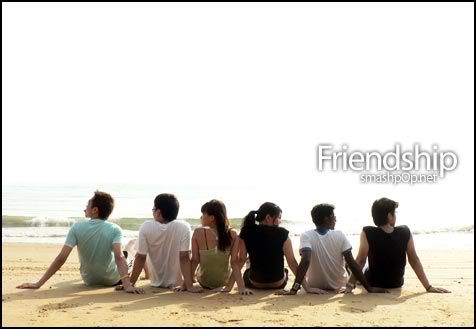 n we finally did it.. perfectly..