Star cruise pt 4!
so after the dual dinners.. I walked around with my mum.. as my dad were so busy at the casino…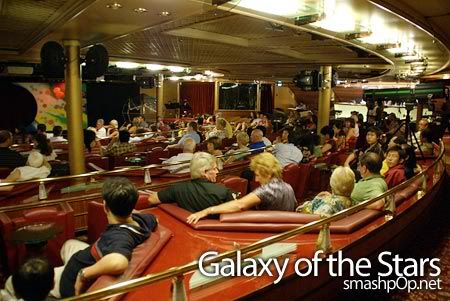 At 930pm we went to this place for a show. They had the performance by some brazillian dancers + china acrobatics. Damn nice show.
It ended at about 1130pm
We walked up to the swimming pool level.. and at the stairs..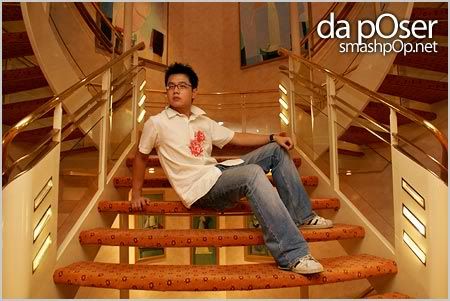 I posed.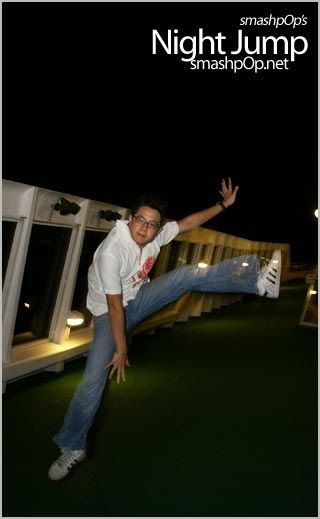 At the swimming pool area..
I jumped. Flash n slow shutter.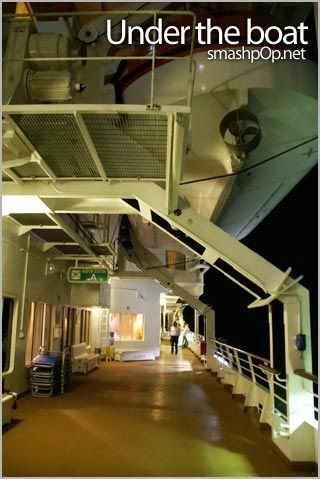 We went down to the casino to see how was my dad doing.. n we wlaked out to catch some fresh air.
soon it was 1230..

basically there wasnt much things to do anymore at this time. So mum n I went back to the room. She slept. I watched Cartoon Network til about 130am.
by the way… DEC 4th.. means tomoro.. a new cartoon will appear on Cartoon Network. It's called Ben 10. Damn nice la the ad. I have to watch it. ahahah
Lets watch it n discuss ya. lol