WWWEEEEEEEEE!!! so happy that i can post fresh photos.. lol
Today we went to see FLIPSYDE!!!
okok before that… I went to this mini bloggers gathering.. met the ppl at Starbucks KLCC… then some of us were hungry.. so we moved to burger king.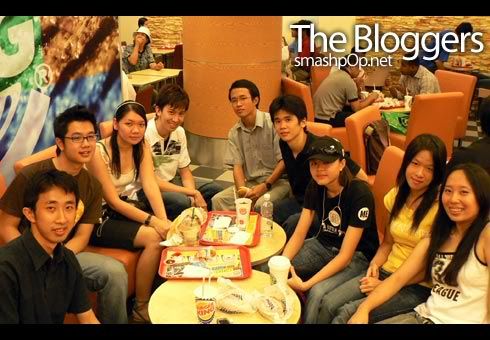 From left to right: Ivan, ME!!!!, Jenifer, Jack, Matthew, Yee Hou, Kyels, Skyler and Chengsim
Then we walked to Zouk.. which was down the road..
Purposely go there early so that we can take some pics.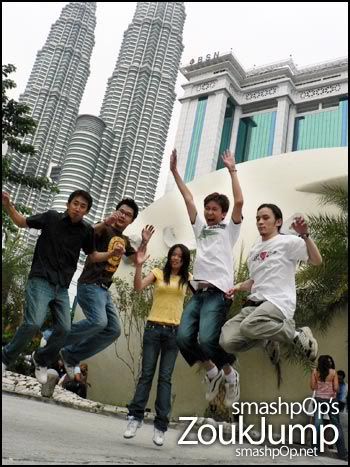 I wanted to jump.. so i asked Jack to join me.. then Ivan joined as well.. I then called Albert to join.. n we all persuaded Skyler to come into the picture as well.. look how much she contributed to this jumping photo.. merely 5cm.. ahha
At about 5.15pm we went in… got ourselves a nice spot.

Before anyone goes on stage.. better snap snap first 😛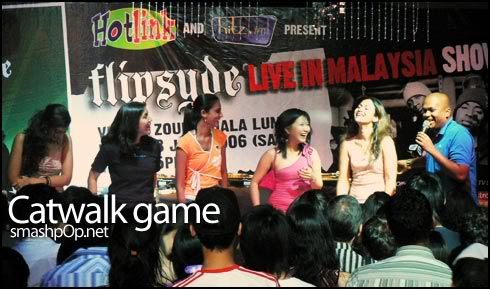 Fabian was the host of the whole thing and as usual.. he played some games to warm things up.
Here's a video of the catwalk game.. MUST SEE!

hows it? hows it?
the games ended with a video clip played on the screens in the club.
Flipsyde then came out on to the stage and shook the club with their music.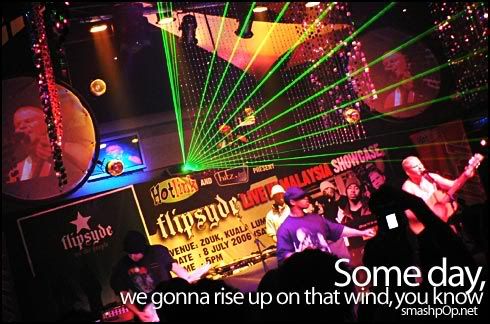 Apart from the head bangingnice music, the lighting was great.. so nice
Lastly… a video of them performing the famous song.. Someday
now the 'someday' song is stuck in my head.. dammit