MUAHAHAHAHAHAHA smashpOp who spoofed Sepet and Gubra went to watch the movie last night at KLCC.
The people who went were…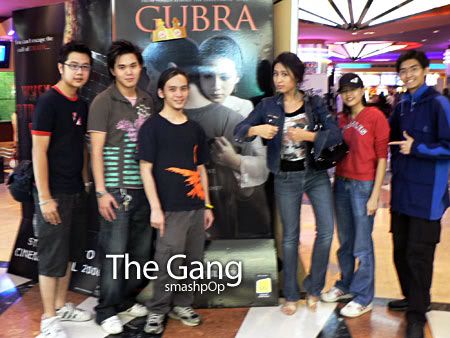 (L-R) ME!!!!, Johnson, Albert, Jasiminne, Kyels and Victor.

More pics! Jasiminne was sad.. cos she had no one to hug.. lol.. and yea. the crown? was our job 😛 .. and thats Victor happily holding the 6 tickets.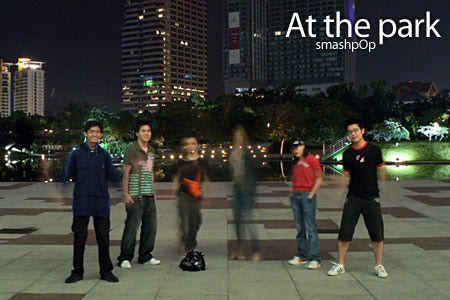 After the movie.. we went to the park outside KLCC to take some photo.. and this was what we got.. we were supposed to stand still during the 2 seconds.. but the penguin and albert kept moving.. haha
oh.. don flame me.. but i feel like showing this again.. ahha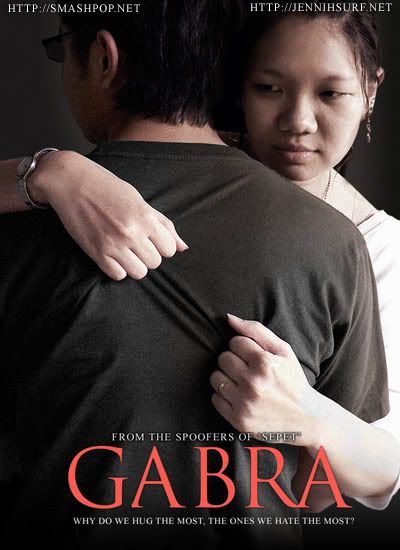 a spoof poster i did with Jen for Gubra..