For those who have been waiting to watch the SUPER CHUN upcoming movie GUBRA directed by Yasmin Ahmad, here's something to satisfy u a bit..

Original movie poster.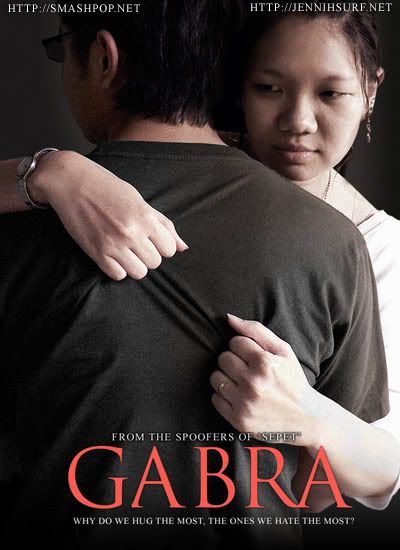 Spoofed by smashpOp n Jen.
Thanks to Albert for taking this pic.
Thanks to Myself for editing n designing this pic… and..
Thanks to Jen for hugging me in this pic. haha
Has anyone seen the Sepet poster that we imitated? Check out next week for more.