Been wanting to watch this play since the first day it started.. n finally we got to watch it.
Last night, Albert, Elaine, Jen, Davina and I went to BSC to watch the stage comedy called "Habeas Corpus". Another reason why we went to watch is because some of our friends are acting in it.. so have to give face lah.. lol


(Picture taken from The Actors Studio.)

The 2.5 hours comedy started out boring as the casts talked a lil bit too much but started to get humorous when a young sexy lady called "Penelope" appeared.. oh i mean "Felicity".. hehe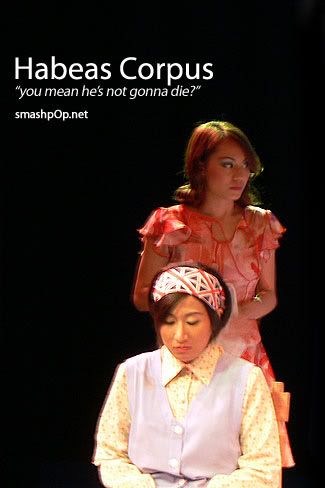 That's Felicity and Mrs. Swabb.. played by Elaine's lecturer.. hahaha.. she was damn good at playing her role and her Brit'ish accent flying all over the stage..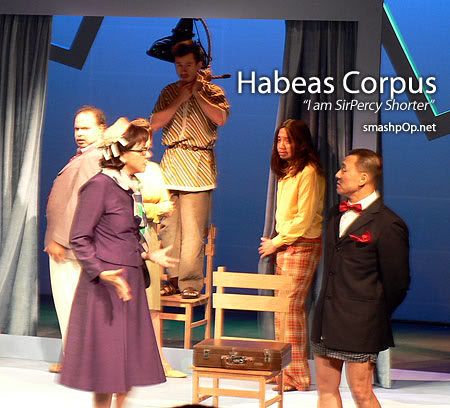 The ending was quite predictable(I've nvr seen any old versions of the play before so i didnt know the story") but it was fun…and they ended the show with a dance..
After the show, we took pics with 2 of the casts… one of them was Felicity.. played by an ex-Xfresh(means my ex-colleague la) Kay Li.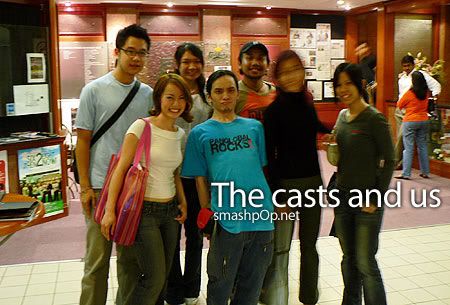 (From L-R)Me, Felicity(Kayli), Jen, Albert, Dennis Wicksteed(Baki Zainal), Davina and Elaine)