On the 29th of January, I got invited to a dinner organised by Happy Prepaid at Cafe Libre, Tmn Desa, KL.
I think the dinner was just to make everyone happy cos we did siao things and had free food there. lol
I went there with Vic.. and met the rest of the people there. (all photos taken by the event photographer)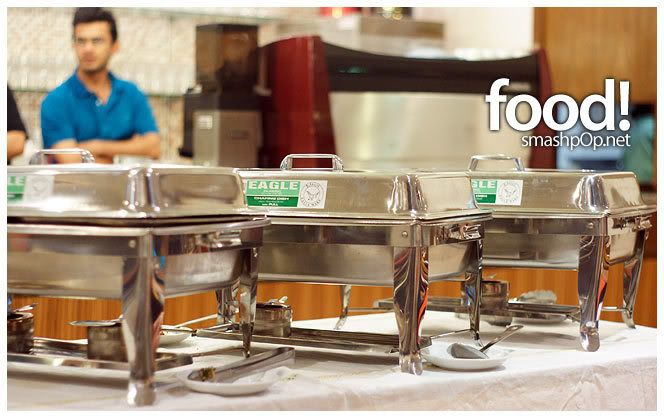 the first thing we did there was eat eat eat… lol then followed by an ice breaking session.

then we started the Nintendo Wii session… everyone played til sweat kao kao
then we played hulla hoops!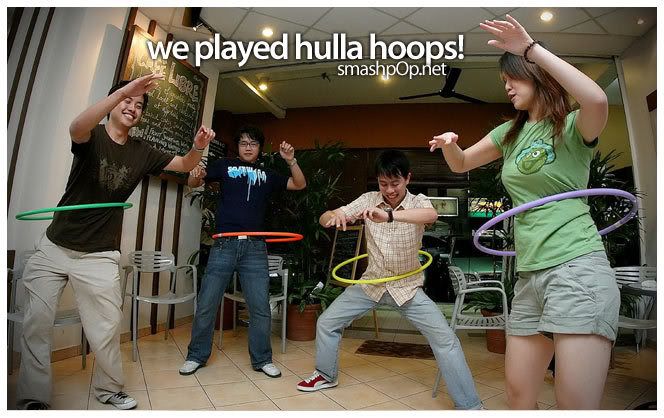 thats Vic, me, KYspeaks and Pinkpau

we soon realised the hoops were all very cha wan… so as david says.. "aiyah.. dowan play lah!" lol
we talked for a bit and continued with a quiz session. David asked movie trivias and we all answered kanjiong-ly cos can win prize ma ahaahha

everyone won something…. I won shampoo… which i gave to my mum. lol
here's a video of us playing hulla hoops and answering quiz.

and before we left.. we took a group photo.