Last week was my mum's birthday. We went for dinner at Hard Rock Cafe.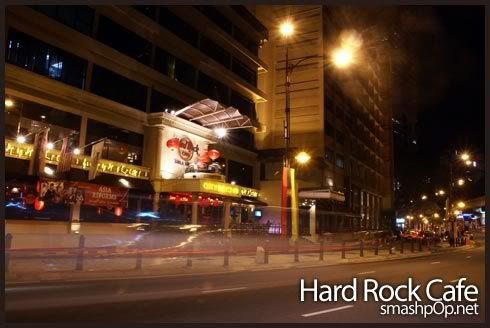 We reached there at about 830pm. I left my parents in there to order and I came out to shoot a bit.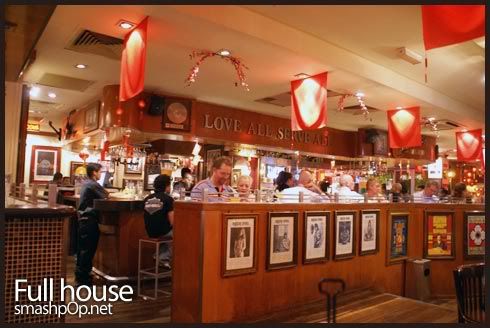 I forgot to make reservation but luckily there was still room for a few more people.

Dad ordered this. Not so attractive lah.. but the beef omfg damn nice. RM36.

Mum wanted seafood n rice. So i suggested this. Tasted a bit like "lai yao har" ..well it is buttered prawns anyway. RM32.

Medium well please.
Love the mushroom gravy. The steak also yummymummy. RM33.

and yes.. Iz Me. lol