Ok early last month, there was a gathering for the old old old senior senior senior Hitz.fm IRC chatroom chatters organised bye the ex-chatroom moderator Ashley.
HISTORY
Back in the years of 2000… there was an IRC chatroom called Hitzfm… and there were a bunch of people who goes there to chat every single day and nite.
They then went out for meet ups everyweek and became a group of very good friends.
PRESENT
So since we grew up n went our own ways, its good to keep in contact with the old friends.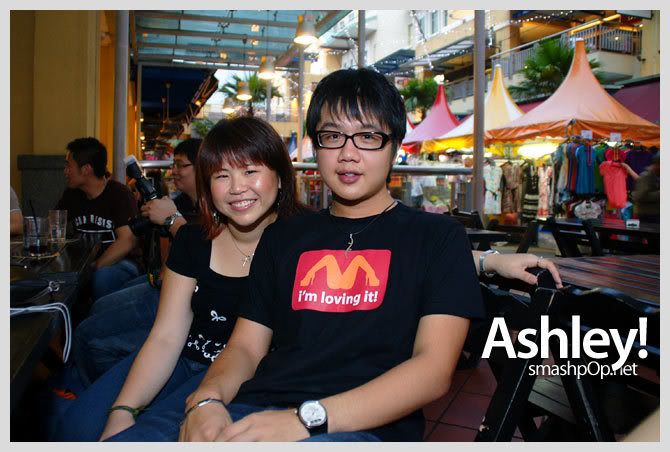 We met up at Laundry for drinks. Thats Ash the Tai Ka Che.

Last time we were all still studying.. now everyone is working.. fuh.. time passes damn quickly.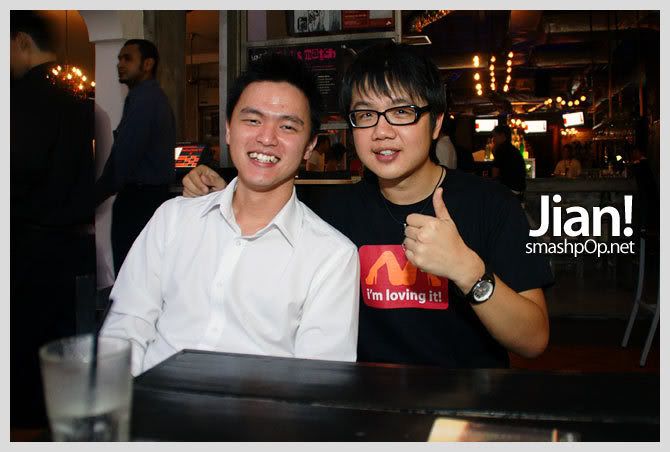 Jian was one of our group called the pointing bros.. ahha
Jian, Nick, Ian and I… together we made this thing that we did everytime we went out for meet ups.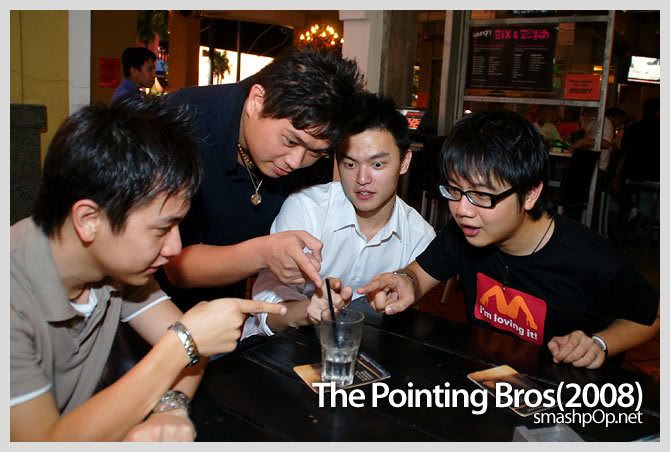 We point at things and pose. Dont believe we did this before?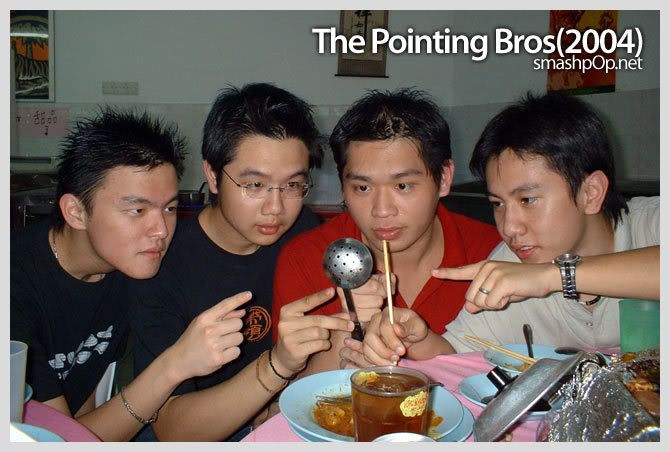 This is one of the many many photos of us pointing at something. Taken in 2004.
ok anyways..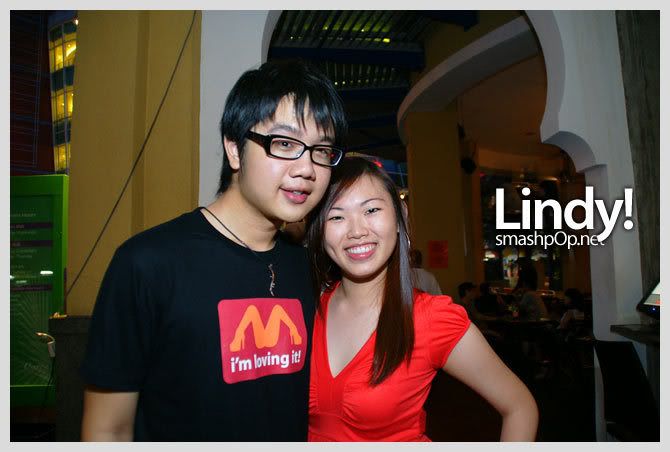 Lindy was one of the youngest chatter last time!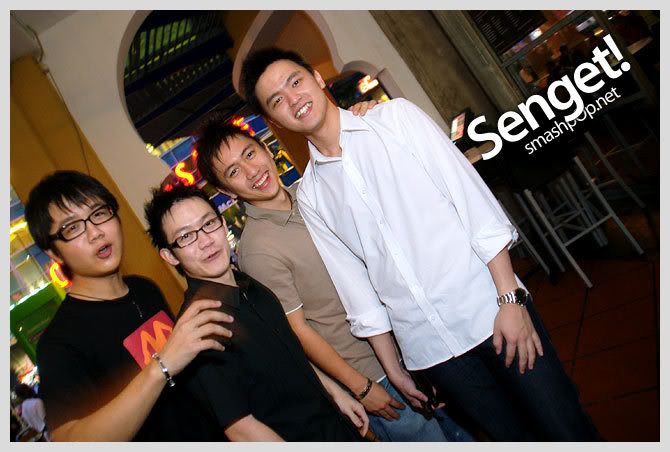 Choong aka VIPER (the one next to me) was also a good buddy.. we still chat til now! haha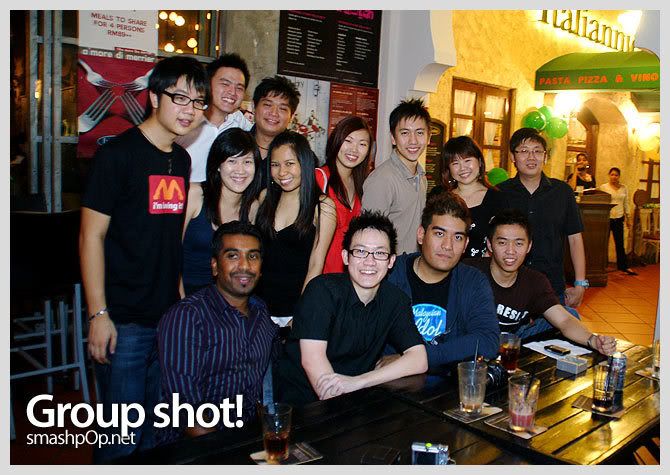 There were a lot of us actually but many of them couldnt make it to this gathering so yea. Wassup 8 years old friends! 😀