Last wednesday.. we went for steamboat at the famous Hou Hou Steamboat in Sri Petaling..
Kim(the person who brought us everywhere to try nice food) was leaving the company.. so we just go out n dinner with him since we might not get the chance to go lun/dinner at some nice place already..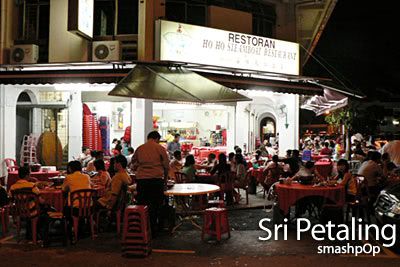 So this was the place.. it is packed with people every night…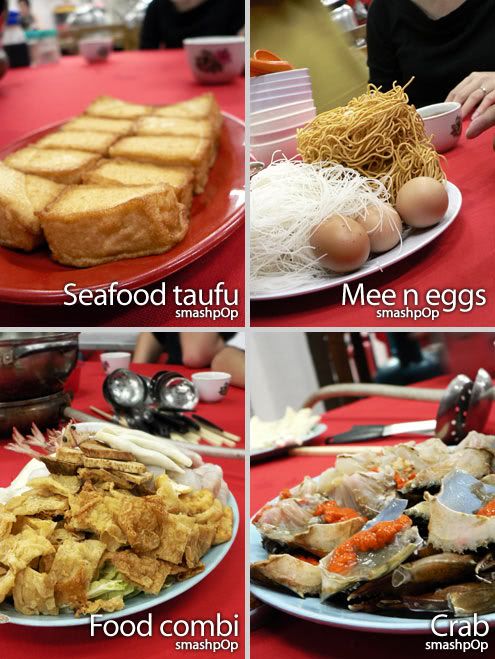 The food we had..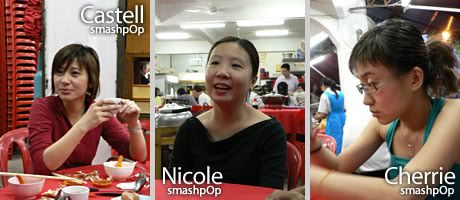 The females who came for steamboat..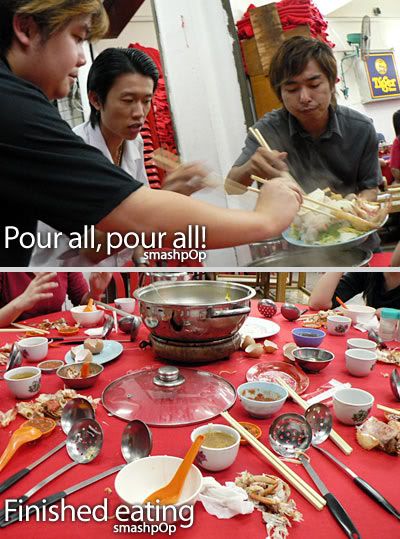 In the first picture were the 3 guys who were there.. besides me.. since i was taking photos.. 🙁
the second photo was taken after we filled our stomoch with delicious food.. lol