The title does not really describe this post correctly.. but then .. nvm la kan? 😛

I actually GRABBED a shot with HANNAH TAN.
thats all 🙂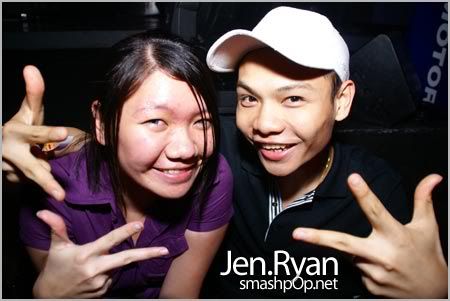 Right after the party ended we camho-d

We jumped. It made people look at us. Who? Hannan tan, Jason Lo, journalists, security, fans, crew.. etc etc… but we still did it like no one was there/// 😛

The super hawt Cherrie

A shot before we left.
MET 10 was great! Looking forward to the 2nd one.