Long long time ago… about 2-3 weeks back.. we went for lunch at KFC.. the place where they fry chickens.

This was mine… snack plate original recipe with 2 ribs.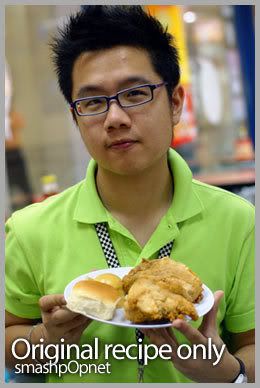 smashpOp does not like Hot n Spicy at all.. he only likes Original Recipe. the skin… damn nice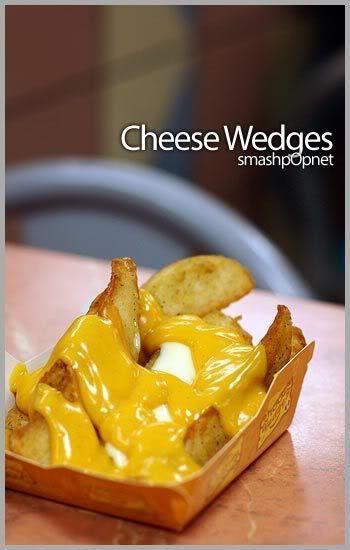 cheesy wedges.. i like too! I normally will ask them to add cheese.
When I was in Singapore, I found out that they do not have wedges.. but they have Cheesy Fries! with spring onion on top. ahahha a bit weird.. but still nice nonethelss
When they are asked, "What do you like to eat at KFC?"
They replied.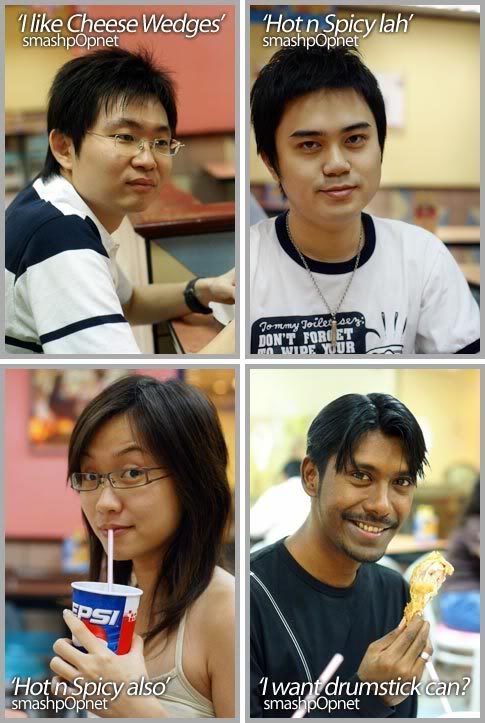 So what do you like? Let me know.
for those who like Original Recipe pls come.. we go makan together gether hahahaha