Last week, I went to watch "The Prestige" with pinkfrog, Asyraf, Stef and Ivan at KLCC
Before that, I went to frog's house to hang out n also a lil photoshoot.
THANKS AUNTY FROG FOR THE YUMMY LUNCH. i'll come back n do a food review on it yea? hehe(xianjin pls tell ur mum Im coming back.. see she ok or not.. :P)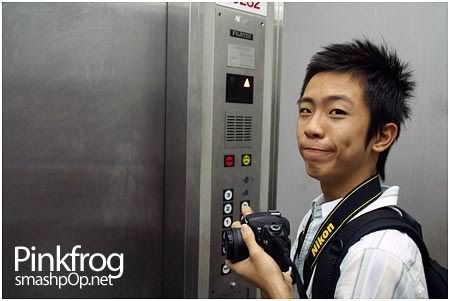 froggy trapped in the lift with his D80
He took me up to the roof top… told me that the view up there is damn nice..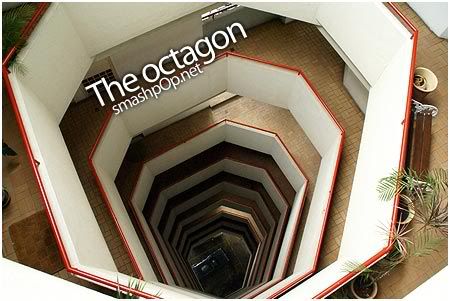 but the door was locked.. #$%#@%
so we went to the ground floor…

then we saw blue sky! ahaha u know.. that time still got haze all.. then suddenly blue sky.. u know.. u know….

i took a straight shot of the 2 blocks n found out… they r not really in 90 degrees angle..

nice angle. this condo that frog is in got super high ceiling carparks…
ok next up… shots from klcc