Wassup people!
more pics from Jazz Fest!! hahaha
btw… yesterday.. in front of the stage… everyone was holding some SLRs or some prosumers.
only me… holding a phone to take pics. n i look so noob. ahahaha but anyways..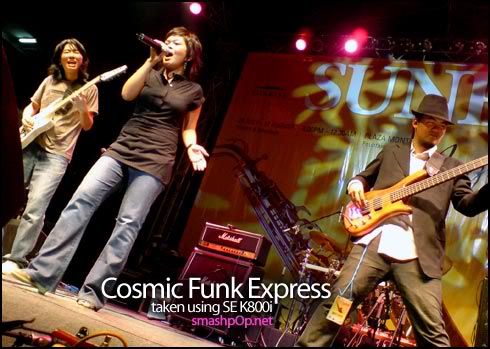 Vocalist for some of the songs played by CFE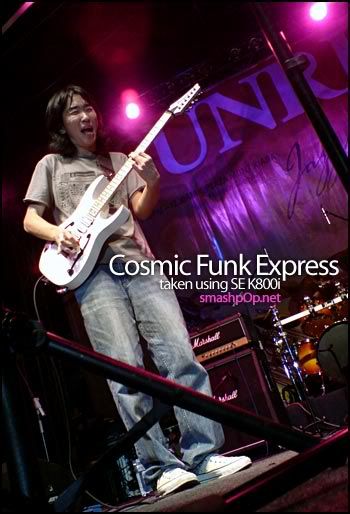 Zack the OMGHEISSOHEBAT guitarist

Alex on drums

another pic of this gal ( whats her name ah? can anyone tell me?)

The gang! huahauhauha dono why but erm.. yeah.. its sort of like another bloggers gathering. Some ofthem not in the pic yet.

FZ5!!!

Asyraf's cari makan tool
Here's a video taken using my phone.
I think its quite bad.
wat say u?