BLOGGERS GATHERING TODAY ROX!!!
been planning this for a month already and thanks to Yeehou and Jolene for organising this.
Here are some pics I took today. I'm trying to get pics from them bloggers and then will post them up when i get them.

Skyler, ME!!!, Chloe and Chengsim

*nose bleed* Clockwise from bottom left: Jasiminne, Cheryl, Kellster, Chengsim, Erin and Jolene

Evelyn

(L-R)Rames, BryanChin, Chengsim, Skyler, Lingghezhi, Chloe, ME!!!, Josh, Jolene and Yvonne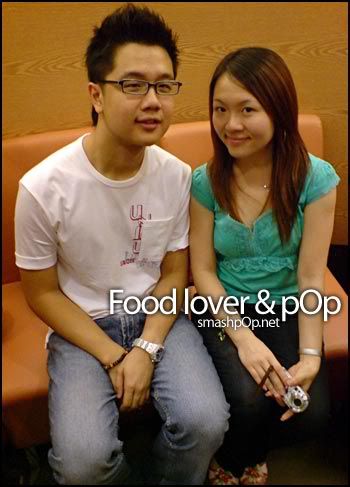 Food lover

Food lover, Avril, Jen, ME!!! andCalvin

haih……. bloggers nowadays..

before leaving, we took group photos… some of the bloggers were not in this pic(they prefer to be low profile.. ahha)
———————
not related to blog gathering or any bloggers.
but when we were taking the group shot, we all saw a bunch of ppl walked past in front of us and we waved our hands at them.
I heard some of u guys asked " whos dat pink shirt guy? lets wave to him! ahha"
well, he is my fren actually.. muahuhaua

ZB