I'm changing the style of putting captions on my photos from now on.. cos:
1. New year.. new style mah.. 😛
2. I saw many people having the same style as how I put text in my photos… and it's annoying not fun. Really.
Took these photos a while back but didnt really blog about them.
During lunch time.. Cherrie and I went to this field outside our office to take some photos.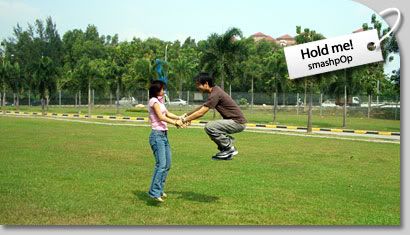 Jump la wat else.. ahahah

Jump too many times.. so we have to think of new ways to do it.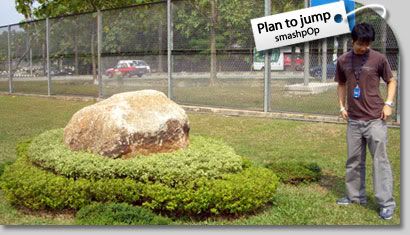 Hmm… how to jump with this rock?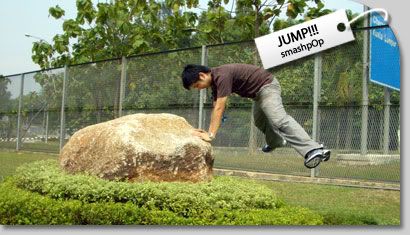 Yes! That's the way aha aha i like it… 😛
"Another batch of smashpOp trademark jumping pics. Brought to you by… smashpOp. lol"