Our next destination in Petaling street was this chinese temple.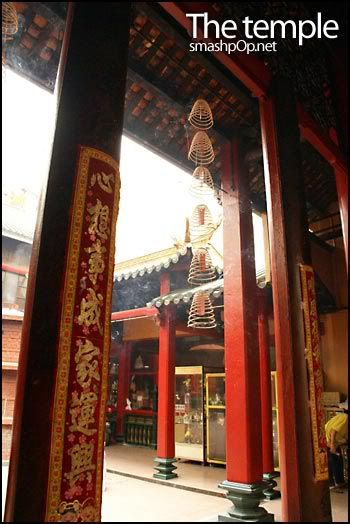 I never liked temples before until the day I realise how beautiful they are… after I got my dSLR. heh..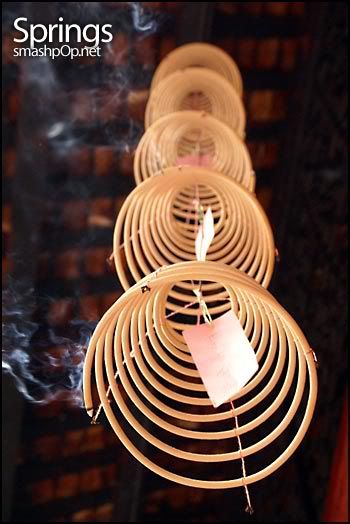 These incense r the trademarks of temples.. hanging up high from the roof, one can hardly resist from taking pictures of them.

The longer I stare at this photo, the more I feel like im falling or lying on the ground.. or something… hmm ok nvm.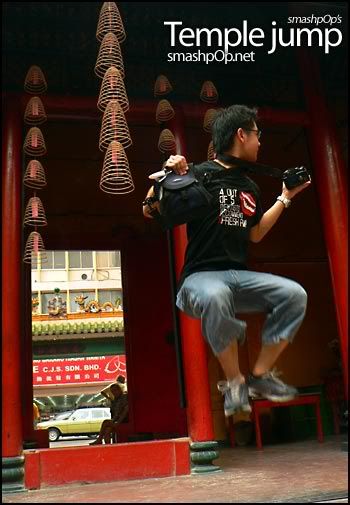 As usual, i did the smashpOp Jump… with the incense as the background, and my tshirt matched the colour of the pillars!!

The fruits are offerings to the Gods.. and the candles… erm.. to save electricity?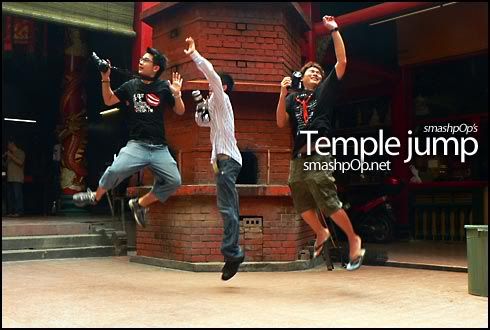 We did another smashpOp Jump… but right after we landed on the ground, we heard a voice… "You…." echoing in the background….
for a moment I thought I hear God…
"you guys shouldnt do this kinda thinga here! Temple is for ppl to pray! not to jump!" screamed an old man from inside the temple…
we were shocked… so we walked out of the temple quickly with small small steps.. head looking down.. like Geishas