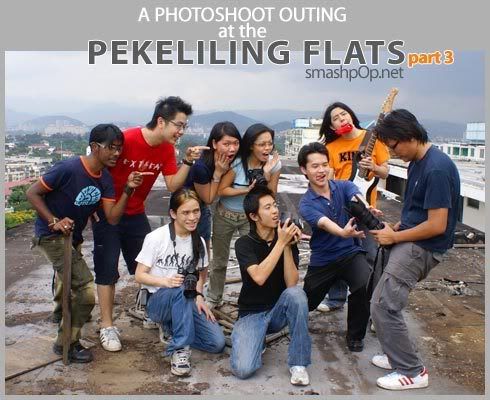 Another group photo for another part of Pekeliling photoshoot. 😛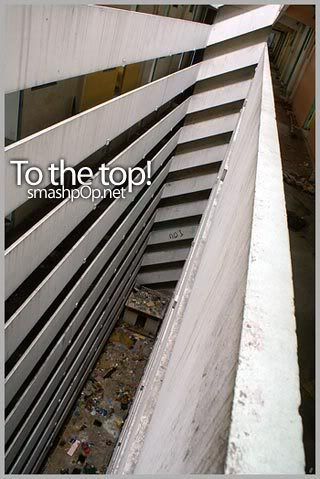 So after we were done taking photos downstairs, we went to the rooftop.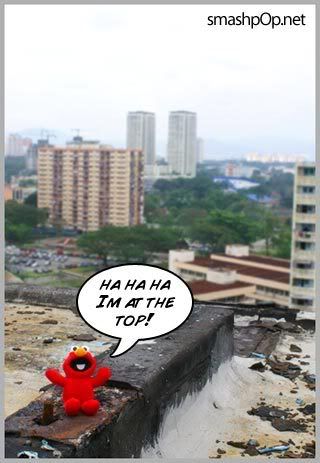 When we reached the top, Elmo was so happy he was jumping around non stop!(ok that sounds fake)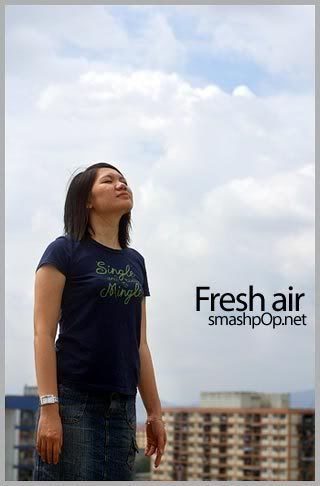 while the rest were busy, we snapped ourselves first.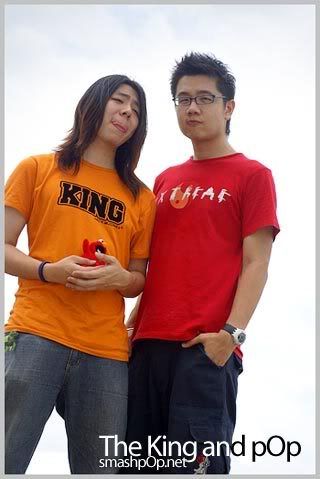 We were the only 2 with warm colour tshirts.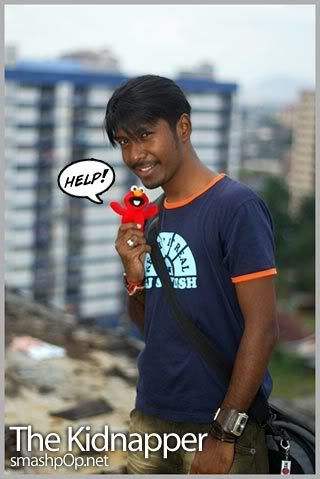 omg. while Elmo was happily running around our feet, Rames grabbed him to pose.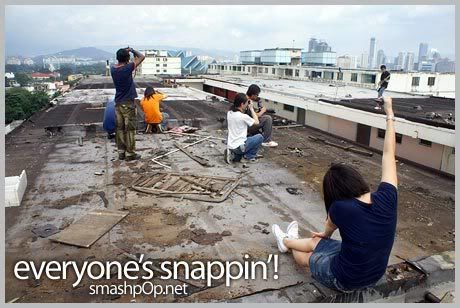 and after a while.. everyone was snapping on their own.
More pics tomoro!!