OK So what did we do at KL Tower? We went up of course…
We started taking photos of KL view.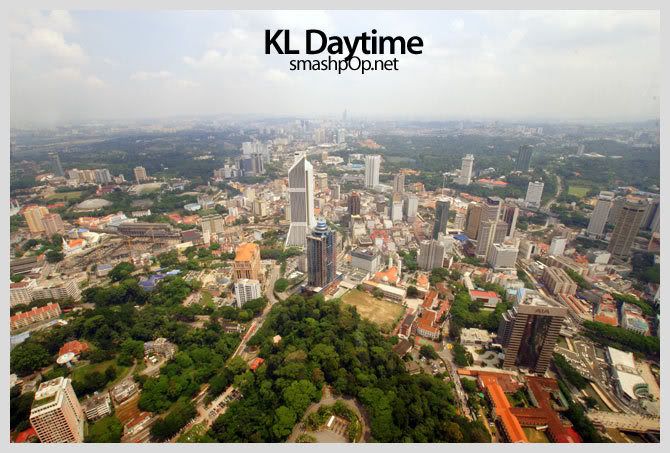 Sunny day… with Maybank building in the middle. 🙂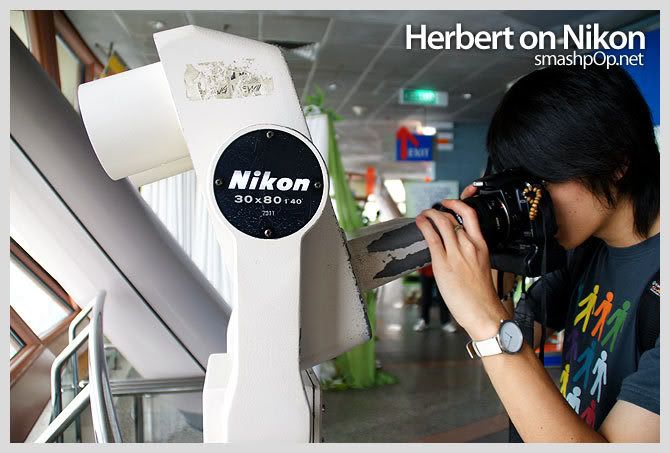 "Why no people swimming at the pool on the top floor of that building?" Herbert asked….. I… dono how to reply.. ok lets move on… ahha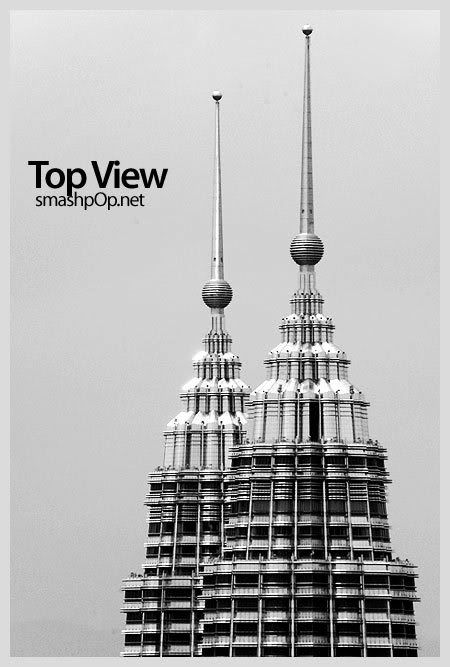 How often do u see this…so close… so high up…
We were walking here and there when the staff asked if we wanna take a photo cos they offer free photo taking service…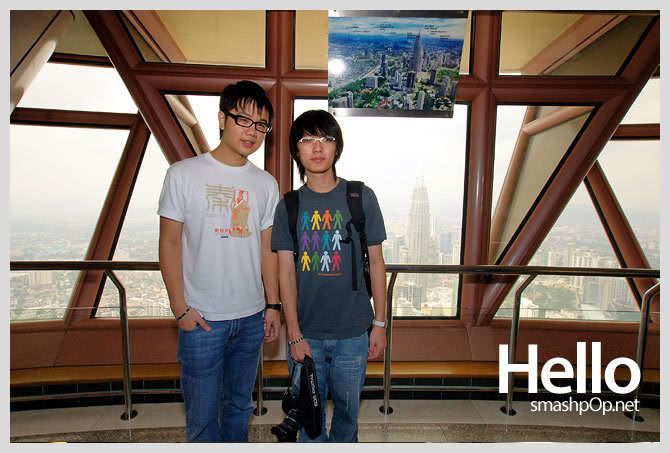 So we stood there and let her snap lo. ahhaah (actually its not free la.. but if ur using ur own camera then it is free)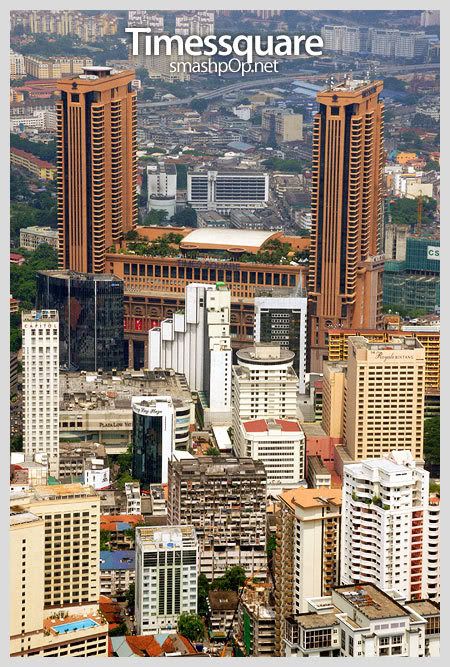 One more shot from top… ok lets go down…
We took the elevator with 2 other tourists.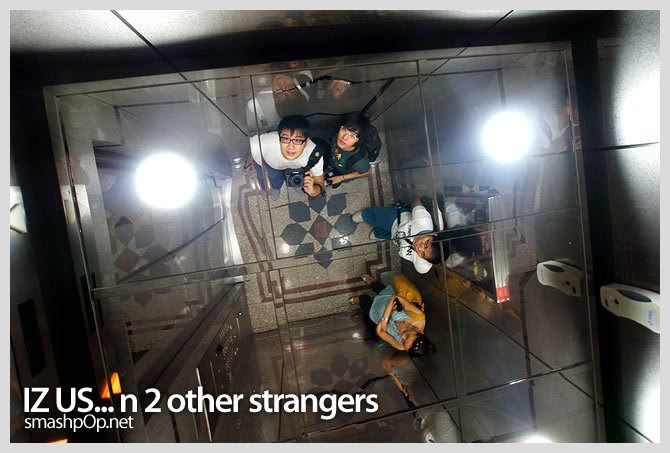 That's us..!
… and guess what we did outside the tower.
well..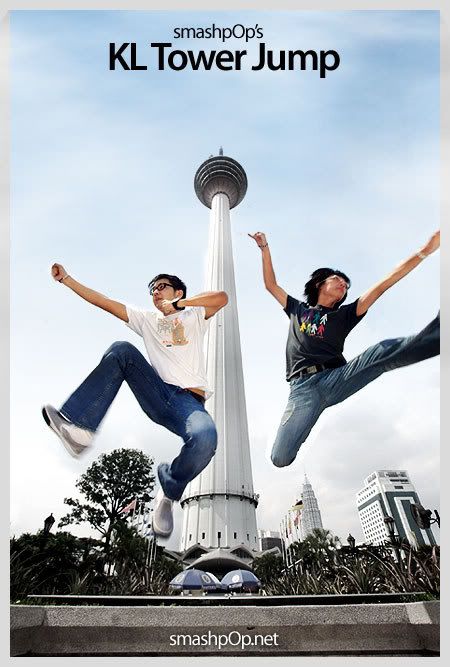 Long time no see, Mr. smashpOpJump.