Last monday.. which was 13.2.2006 i went to have dinner at KL Tower. It was my cousin's bday so yea.. free food.. lol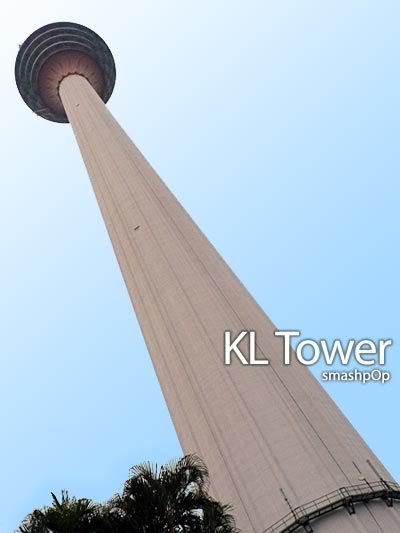 Took this the moment i reached there.
Upon entering, i was welcomed by a lady wearing traditional malay dress.



Has anyone seen the patterns on the tower so clearly before? If u have not.. then here u are..
and also.. now u guys can see what device was 'planted' into the body of the tower that emits blinking lights.

FoooOoOoOoOoOoD !!!
Come back tomorrow for KL Tower Pt. 2.. featuring some night shots of KL and of course.. ME!.. lol