The farmhouse restaurant had this girl singing at one corner to entertain the tourists.
Click 'play' to view the video.

How's the environment? Is her singing good?

I had this… well this was my first round.. ahha after that i took pasta, potatoes etc etc… so full
so full i had to go out to catch some fresh air.. lol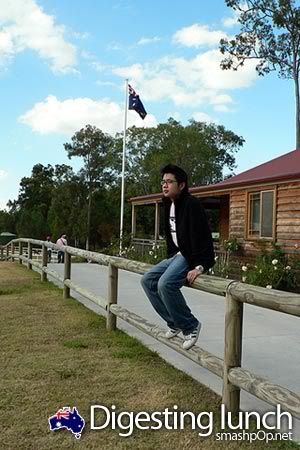 after lunch i walked out the back door and posed here 😛
jeng jeng jeng…………….
we went to see Koala bears…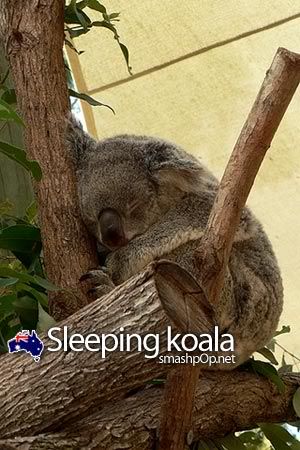 One of my frineds told me that this creature here sleeps 22hrs a day.. i wonder if its true
They only allow people to hug a koala at the photography booth where they will let visitors pose with the bear n snap a photo for $13AUD(which was about RM35)

So i snapped lah.. haha but expensive tho.. i only got to hold it for like 5 seconds.. >< … the koala also peed on my tshirt haha
>> what happened after that? what did i see? come back tomorrow to view the photos. lol <<