Weeeeeeeee my 3rd bday celebration.. last one this year la ok.. lol
My parents and I went to this newly opened Korean BBQ restaurant in Ampang for dinner.


For those interested, here's the name card. Copy down the name n phone number ok.. hehe oh thats me .. posing before i consume that small piece of food.

It's a damn nice place…. with a small pond.. garden.. etc etc and the thing i like the most: The service… Customers are asked to drive their car into the restaurant n then the jockey will drive ur car back out to park it. Other than that, the boss was damn friendly and all the food servers were very helpful and friendly.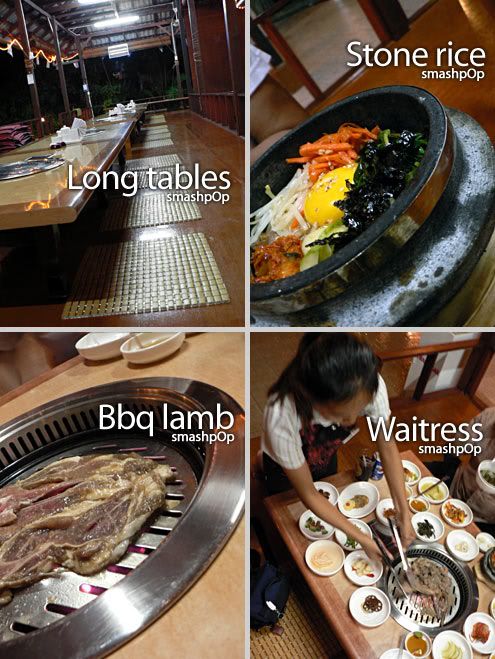 The food we had.

and finally… my cake!!! haha when the waitress took the cake out.. I saw the boss(a korean) running towards the sound system and changed the music to a Korean birthday song… then another guy quickly switched off the lights for the whole area and when my parents started to sing.. customers all around my table(they were all koreans) sang along and clapped hands too.. haha fun fun fun.. it felt like i celebrated birthday in Korea..
It's a great place to have Korean Bbq. If you guys wanna come n try.. the price for one is about rm50-60… so get some cash ready lah 🙂