I just found out i have toooooooo many pending posts here..
things like… cherrie's bday pics, lunch with Minishorts, lunch at Oh Sushi MV, my 2nd lomo pictures, pink shirt pics, lunch at Henky restaurant Balakong, breakfast at Ritz Carlton hotel.. and tonight will have new batch of pics when I go see Gubra in KLCC with Albert, Jasiminne, Johnson, Kyels and Victor.
anyways…. im posting this for fun..
Learn Colours, Everyone!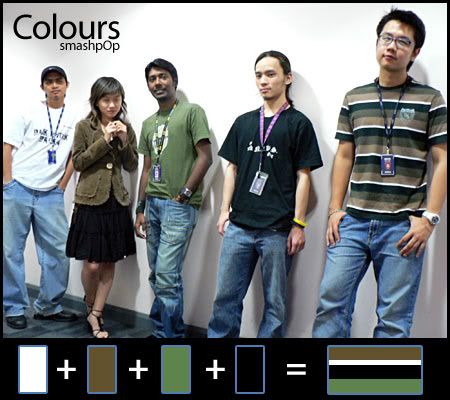 (L-R) DJ Rizal, Cherrie, Rames, Albert and ME!!!
photo taken by Jen. 🙂