Was looking thru my folder of "food" photos and i found one folder… one folder of lunch session that i forgot to blog about.. ahha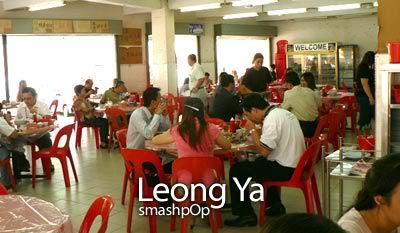 One of the days last year(not too long ago lah.. it was in 2005.. not 04 :P) we went to this place called Leong Ya in Serdang to have yong tau fu..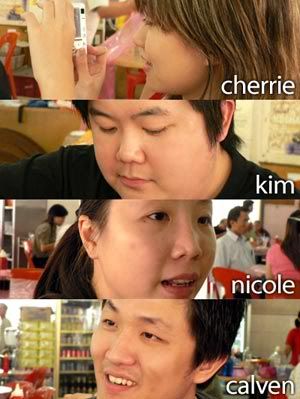 this time only 6 of us went… but too bad.. i didnt get to take a photo of Irene and also myself.. haahha ><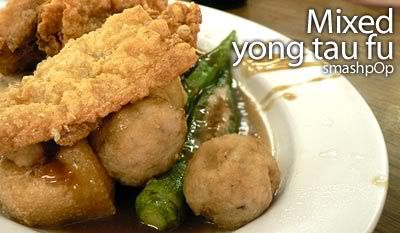 first up! the yong tau fu.. wah i love the stuffed ladyfingers(sp?) the most..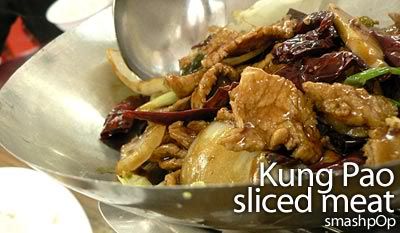 then we had this kung pao chicken!!! erm not really.. cos this is kung pao pork meat.. haha not too spicy. just nice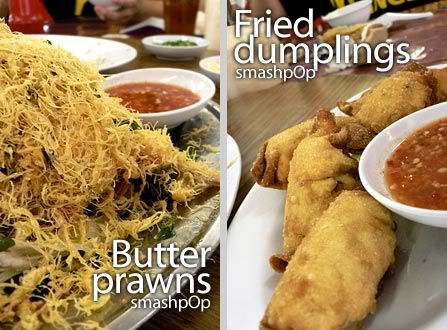 and finally… "lai yao har" which is "milk butter prawn" in cantonese.. just try to figure out lah.. dono how to explain.. but its damn nice also.. and not forgetting,.. the fried dumplings.. fuiyoh… im hungry already..